It's Wednesday morning, which means it's time to get to the gym and play some BRAQUETBALL!  Since the last time we got together, Iowa got mollywhopped at Purdue and returned the favor against Nebraska.  I'm guessing the former will have more importance than the latter.
ESPN (Joe Lunardi, 2/11):  6 seed, East Regional vs. Florida
Lunardi had Iowa on the five line last week.  He dropped the Hawkeyes onto a six spot after the Purdue loss.  Lunardi now has ten Big Ten teams solidly in the field and Indiana squeaking into the play-in game; Minnesota is barely outside.
But what we're seeing is that being a six seed is a lot different than being a five.  Florida isn't exactly a world-beater this year (Kenpom 46, 14-9 (6-4)), but they are quite a bit better than the mid-major fodder the Hawkeyes were paired up with in previous weeks.  That's even before you consider that a win would likely pit Iowa against Seton Hall, pretty much unquestionably the best team in the Big East this season.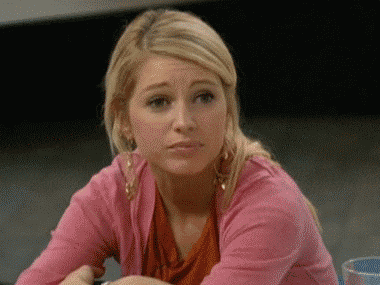 SB Nation (Chris Dobbertean, 2/11): 4 seed, South Regional vs. New Mexico State
THIS IS WHY WE LOVE CHRIS DOBBERTEAN.
Rather than nixing Iowa for a horrendous road loss, Dobbertean actually moves the Hawkeyes up a seed line because of that incredible win over Nebraska.  He has Iowa still going to Sacramento to face New Mexico State, the assumed winner of the WAC.  New Mexico State is 19-6, Kenpom No. 106, with losses to New Mexico (twice), UTEP, George Mason and Washington State.  Their best win is probably Mississippi State, which is bubble-ish at the moment.  The only time they've played a team comparable to Iowa, they lost to Arizona by 30.
What I'm saying is, seeding matters, especially between four and six.  And everyone on the selection committee should listen to Dobbertean.
CBS Sports (Jerry Palm, 2/10): 6 seed, East Regional vs. Rhode Island
Palm followed Lunardi's lead and moved Iowa down a spot, to the East bracket, and opposite Seton Hall.  He also only has nine Big Ten teams in the field, which is borderline disqualifying this year.  Minnesota doesn't even make his list of bubble teams.
Bracket Matrix (2/11): 6 seed
As of Tuesday, Iowa is firmly in 6 seed territory among the masses.  Out of 47 bracket projections released on 2/11, five had Iowa ranked above a 5 seed, five had Iowa below a 6 seed, and everyone else had them in the middle.
The good news is that most of the teams directly in the way of the Hawkeyes are Big East squads -- Marquette as the only higher 6, Creighton as a 5, Villanova and Butler as 4 seeds -- who have plenty of games left against each other.  The bad news is that, while Iowa doesn't have a ton of games left against teams ranked above them, they have a lot of difficult contests remaining regardless.  They could get some help from the Big East logjam, but Iowa is going to have to win if it wants a 5 seed or better.
The Peripherals
NCAA NET rating (through 2/11): 26
Kenpom: 19
Kenpom hated the Purdue loss, mostly because it destroyed Iowa's slowly-improving defensive efficiency.  The Hawkeyes dropped seven spots overnight after that game, and are one of just two teams in the top 30 with a defensive efficiency ranking above 100 (Creighton is the other; a 4/5 second-round matchup between the Hawkeyes and Bluejays would be straight fire).  While Iowa's NET rating also took a hit, it rebounded with the convincing win over Nebraska (and Nebraska's near-miss at Maryland last night).
John Gasaway Bubble Watch: Should Be In
Eamonn Brennan Bubble Watch: Should Be In
Both of the bubble watchers haven't moved Iowa one way or the other.  Gasaway calls this "the wildest bubble in years," and both he and Brennan have only settled on about a dozen actual locks (with only Maryland among them in the Big Ten).
All of that probably helps Iowa, whose resume is excellent and can only really improve at this point (basically the rest of the schedule is Quad 1 opponents).  Obviously, seven straight losses and a Big Ten tournament flame-out would change that in a hurry, but absent a total meltdown, this team is likely in the field.
CURRENT STATUS: Safely in the field, something between a 5 and 6 seed.