Basketball season is here, which is a little strange to say. It seems like just yesterday Nebraska coach Fred Hoiberg was sitting on the sidelines in the Big Ten tournament with a 100+ degree fever and everyone was like "Does he have Coronavirus"? Then the Nebraska team got quarantined in their locker room for like 5 hours while everyone was like, hmmm seems like a bad idea to let them play but maybe this whole pandemic thing isn't that big of a deal???"
BOY, THOSE WERE THE DAYS, RIGHT???
I have been sitting in my makeshift home office for the last nine months thinking "Holy shit, Iowa Basketball is going to be sick this year." To be honest, when Luka Garza announced he was returning, I figured Iowa would be ranked high to start the season. I DID NOT expect them to be this high though. A preseason top-five team with the THIRD best odds in the entire country to win the National Championship while also having the favorite to win the Wooden Award?? These are words I never thought I would say about Iowa basketball.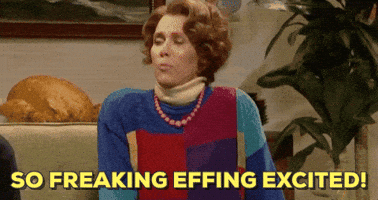 Here is a quick breakdown of the current national title odds via vegasinsider.com:
Gonzaga 19/2
Villanova 19/2
Iowa 10/1
Baylor 11/1
Virginia 11/1
Kentucky 13/1
Illinois 15/1
Duke 16/1
Kansas 18/1
Michigan State 18/1
Wisconsin 18/1
The Big Ten is well represented, with Iowa, Illinois, Michigan State, and Wisconsin all in the top 10. Indiana, Michigan, and Ohio State all start the year with 28/1 odds to win the title while no one else in the conference is better than 45/1.
A couple of non-Big Ten notes:
Iowa will take on the favorite, Gonzaga on December 19th in South Dakota. Bet the house on Iowa, obviously.
North Carolina is 28/1 to win the title and will be in Iowa City on December 8th. Again, bet the house on the Hawkeyes.
Iowa State will come to town a few days after North Carolina. They are currently not ranked and are sitting at 120/1 to win the national title. If you want to GUARANTEE that you don't win money, this is the bet for you.
Betting futures for the national title is not something I do often. Too much can happen during the season that can change things, plus once you get into the NCAA tournament a little bit of luck is needed to actually win it. So, we are going to focus on the odds to win the regular-season Big Ten title, because THAT is something we can definitely predict and will not mess up.
THE FAVORITES
(Odds via sportsbetting.com)
#5 IOWA 5-2
#7 WISCONSIN 5-2
#8 ILLINOIS 4-1
#13 MICHIGAN STATE 4-1
No real surprises here, as Iowa comes in as the co-favorite with Wisconsin and slightly ahead of Illinois, and Michigan State. I don't think you can go wrong betting on any of these teams, but obviously, we are going with the Hawkeyes because they would never let us down. It is disappointing that we only get to play Illinois once this season after what transpired last year, but the matchup between the two on January 29th should be one hell of a game.
Iowa will play Michigan State and Wisconsin both twice, so at least we have that. If Iowa can go 5-2 in these seven games we should be lined up perfectly to win the regular-season title.
THE "HEY, WE COULD MAYBE DO THIS THING" TEAMS
#23 OHIO STATE 12-1
#25 MICHIGAN 14-1
INDIANA 16-1
#24 RUTGERS (For some reason there are no odds for Rutgers...ARE THEY LEAVING THE BIG TEN????)
PURDUE 25-1
Ohio State, Michigan, and Rutgers all managed to sneak into the AP Top 25 and could make a legit run at the Big Ten regular-season title. If you are betting on someone other than Iowa, this is where you have the best value. Juwan Howard and Michigan won a few big games last season and then fell off, finishing 9th in the Big Ten. They were the hot pick going into the Big Ten Tournament as a team that could win it, but obviously, we never got to find out. IF we are taking one team from this category to put money on, I am going with them.
WE LIKE BASKETBALL AND WE ARE JUST HAPPY TO BE PLAYING
MARYLAND 50-1
MINNESOTA 80-1
PENN STATE 80-1
NORTHWESTERN 100-1
NEBRASKA 100-1
The odds for Northwestern and Nebraska made me laugh out loud. Northwestern had a run of some decent basketball, but it appears those days are gone. Nebraska has never been good at basketball but hey, maybe they can surprise some people this year (lol)???
Maryland is really the best option out of these teams if you want to take a long shot. They started last season in the Top 10, but lost their two best players from that team. Mark Turgeon will have something up his sleeve though, so don't be shocked if Maryland is a pain in everyone's side this year, even if they aren't great.
As for the rest? Well, none of them are going to win the Big Ten and I'm not sure any of them will finish the season with a winning record. Basically, I just put these odds in here so you could all laugh as well.
Iowa will play Maryland and Penn State once, while they get Minnesota, Northwestern, and Nebraska twice.
 WOODEN AWARD ODDS
Luka Garza (Iowa) 4/1
Ayo Dosunmu (Illinois) 5/1
Jared Butler (Baylor) 6/1
Marcus Garrett (Kansas) 10/1
Corey Kispert (Gonzaga) 10/1
Remy Martin (Arizona State) 10/1
Cade Cunningham (Oklahoma State) 15/1
Joel Ayayi (Gonzaga) 20/1
Marcus Zegarowski (Creighton) 20/1
Kihei Clark (Virginia) 30/1
Kofi Cockburn (Illinois) 30/1
Collin Gillespie (Villanova) 30/1
Our man, Luka Garza, is the odds-on favorite to win the Wooden Award. He should be attempting to become the second player ever to win the Wooden Award in back-to-back seasons but we don't need to get into that.
The second favorite? Ayo Dosunmu from Illinois. Again, this is another reason Iowa and Illinois playing only once stinks. It's rare to get two players like this playing on the same court when the teams aren't named Duke or North Carolina. The other guys on the list are great, but let's be serious here, this is Garza's award to lose. The only other notable name on the list is Kofi Cockburn, who checks in with the 10th best odds to win the award at 30/1. ANOTHER REASON IOWA AND ILLINOIS SHOULD BE PLAYING TWICE.
Another thing that struck me as weird: No player from North Carolina or Duke is in the Top 15 for best odds to win this award. I can't imagine that has ever happened before…
So, there you have it, who are you taking? Is this THE YEAR for our Hawkeyes or will you be placing your money on someone else? LET'S GET TO WORK.