Its week 13 and for some reason, the editors at GIA are STILL allowing me to give you all terrible picks, what a bunch of idiots!! (Ed. Note: It's true, we ARE a bunch of idiots.) After my uncle from Minnesota gave some very average picks last week while I was on a mental vacation, I am 100% locked and loaded for the remainder of the season. No more getting fooled by #MSUnders, no more betting on Nebraska, no more losing, NO MORE MR. NICE GUY.
BIG TEN PICKS OF THE WEEK
#17 Iowa -14.5 vs Illinois (11:00 AM CST, BTN)
Iowa beating Minnesota last week was the most predictable thing ever, only a complete LOSER would have picked against them in that spot. Now we get to play Illinois, a team we beat 63-0 last year, damn! Lovie Smith has mentioned a few times this week that his players remember that game, which is a little scary. I love a good revenge story, so could this be the ticket to a win for Illinois? Probably not, because despite their record, and their win over Wisconsin, they still aren't very good. It's senior day, Stanley is going light up the Illinois defense that somehow managed to let Michigan State score 34 points last week. It will also be Epenesa's last game at Kinnick so if you can find somewhere to bet on how many sacks he is going to have, take the over on whatever they give you. I am predicting 14.
PICK: IOWA -14.5
Michigan State @ Rutgers (11:00 AM CST, FS1)
You guys want a winner? I'll give you a guaranteed one: WHOEVER DOESN'T BET ON THIS GAME OR WATCH IT IS A WINNER. I am #DONE with Michigan State and Rutgers. They have done nothing but lose me money and force me to watch bad football all season. That all stops here! SEEYA LATER, LOSERS.
PICK: LITERALLY ANY OTHER SPORTING EVENT
#10 Minnesota -12.5 @ Northwestern (11:00 AM, CST)
After an offensive explosion last week vs UMass, Northwestern should get brought back down to earth this week against Minnesota. There is a chance that if Minnesota were to win out they could maybe sneak into the College Football Playoff, and Fleck has 100% already convinced his team that is what they are going to do. I expect the Gophers to win by 50 unless their QB doesn't play, then this pick never happened.
PICK: MINNESOTA -12.5
#2 Ohio State -18 @ #8 Penn State (11:00 AM CST, FOX)
Ohio State couldn't even cover a 52 point spread against RUTGERS and now Vegas wants me to think they can beat #8 Penn State by three scores??? Seems like they want us all to pick Penn State, WELL GUESS WHAT VEGAS, I AM CALLING YOUR BLUFF. OR, ACTUALLY, I'M CALLING YOU, CALLING MY BLUFF. NO, THAT'S NOT RIGHT. I AM CALLING YOUR BLUFF OF ME BLUFFING YOUR BLUFF. WAIT, MAYBE I AM CALLING MY OWN BLUFF BY CALLING YOUR BLUFF ABOUT ME BLUFFING????? Yep, nailed it. OHIO STATE IS THE PICK.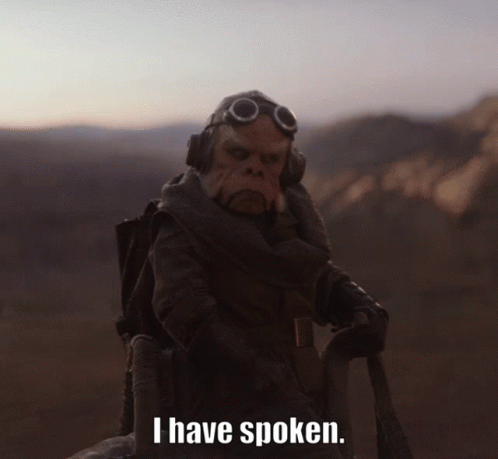 PICK: OHIO STATE -18
Nebraska -4 @ Maryland (2:30 PM CST, BTN)
Scott Frost Excuse of the Week: DEEP STATE
Nebraska coach Scott Frost: "We still don't have leadership where we needed it to be."

The Huskers have good leaders, he said, mentioning offensive captains Matt Farniok and Adrian Martinez. But "a few pieces that are working against that" remain, according to Frost.

— Mitch Sherman (@mitchsherman) November 18, 2019
Yep, Scott Frost has put on his tinfoil hat and gone full conspiracy theorist. But the question I want to ask is this…is he right? Is there a covert operation to tear down his football program going on right underneath his nose? When did this begin, during the Riley regime?? Does it run deeper than that?? Could this infiltration go all the way back to Bill Callahan? OR MAYBE IT IS TOM OSBORNE, NEBRASKA'S GREATEST COACH. IT WOULD BE THE PERFECT CRIME! I have so many questions, stay tuned as we may have to take a deeper dive into this next week…
ANYWHO, I know I said I was done picking Nebraska at the beginning of this article but I lied. I love the Huskers here and hope they get their fifth win so that when they lose to Iowa again next week they will miss out on the Pinstripe Bowl and be heartbroken.
PICK: Nebraska -4
#13 Michigan -8.5 @ Indiana (2:30 PM CST, ESPN)
Michigan beat up on their little brother last week and gets to play Ohio State next week with a chance to ruin a perfect season (assuming Ohio State beats Penn State….) Yeah, this is 100% a TRAP game, and we never predict trap games wrong (please do not look up our record in TRAP games). Michigan might win, but they aren't going to cover.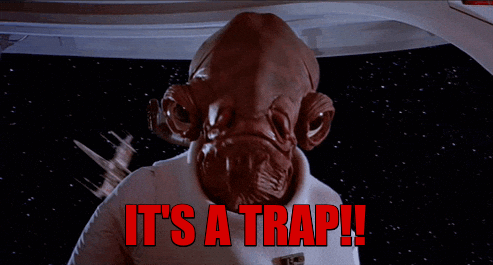 PICK: Indiana +8.5
#14 Wisconsin -24.5 vs Purdue (3:00 PM CST, FOX)
Purdue has lost 12 straight games to Wisconsin, and that streak won't be ending any time soon. Wisconsin might rush for 500 yards in this game, and with Purdue playing their 9th string QB I don't think this will be close.
PICK: WISCONSIN -24.5
BIG GAMES BIGGER WINNERS
#16 Notre Dame -19.5 vs Boston College: Notre Dame destroyed the Midshipmen last week, they should do the same to BC.
Texas A&M +13.5 @ #4 Georgia: Many people forget that Georgia lost to South Carolina.
#25 SMU +3.5 @ Navy: Remember that one week we all thought Navy was legit? Great times.
#6 Oregon -14.5 @ Arizona State: When the roosters are crowing and the cows are spinning circles in the pasture, DUCKS FLY TOGETHER.