So you want to bet on college bowl games, huh? I have a better idea, how about you drive to the dentist and have them pull out every single tooth in your mouth without any pain killers because that is less painful than what we are all going to go through over the next few weeks. Betting on bowl games is MISERABLE. You spend all of your hard-earned money betting on teams that you have never actually watched play, not knowing if they actually want to play in the game, or if their star player decided to skip the game because making millions of dollars is more important than winning the Gasparilla Bad Boy Mowers Bowl…UGH, KIDS THESE DAYS.
Mix all of that in with the fact that these games are right around Christmas, when stress levels are at an all-time high and bank account levels are at an all-time low, and you have a recipe for disaster. You ever had to deal with your kid waking up on Christmas morning expecting an Xbox but instead getting a used Sega Dreamcast??? NOT IDEAL.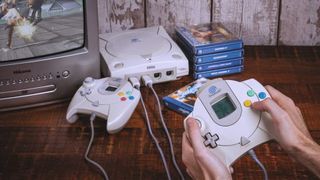 Luckily for you all, I am here to guide you through the bowl season by giving you the best gift someone can give, GUARANTEED BOWL GAME WINNERS, starting with this week's slate of games. No knock-off toys for your kids and loved ones this year!
Bahamas Bowl: Buffalo -6.5 vs Charlotte (Friday, Dec. 20 @ 1:00 PM CST, ESPN)
Fun story, once I went to the Bahamas on a family vacation. Michael Jordan was there and as he was walking to the casino I asked him to sign my new Jordans. He said no and pushed me out of the way. His hand was bigger than my entire chest. That was the first time I realized not to mess with a man that has gambling on his mind. Anyway, this is Charlotte's first-ever bowl game, I am sure their fan is super pumped about it. This game is always chaos (or at least it was in 2017 when the scoreboard stopped working), and I love the OVER.
Pick: OVER 51.5
Frisco Bowl: Utah State -6.5 vs Kent State (Friday, Dec. 20, 6:30 PM CST, ESPN2)
I am the biggest #MACtion fan in the world, so when I tell you this, I need you to listen. The MAC is, without a doubt, the worst. My Tuesday and Wednesday nights were ruined this year because all of the teams were so bad. And I get it, part of the #MACtion appeal is that it's basically two high school teams playing, but this year, man…yikes. There was no joy, just sadness, and badness, and madness. Last year they went 1-4 in bowl games, which was bad, but I don't even know if they will cover the spread in any games this year. Want to avoid disappointing your kids this holiday season? Take Utah State.
PICK: Utah State -6.5
Boca Raton Bowl: SMU -3.5 vs FAU (Saturday, Dec 21, 2:30 PM CST, ABC)
Here is one of those games where you have no idea if anyone from one of the teams even cares. Joey Freshwater is gone and FAU is now a rudderless ship. Will the team come together under their new fake coach or will they fall apart and be a total disaster? I am going with disaster.
PICK: SMU -3.5
Las Vegas Bowl: #19 Boise State +3.5 vs Washington (Saturday, Dec. 21, 6:30 PM CST, ABC)
Here we go, a storyline that we can all get behind!! Chris Peterson coaching his final game vs the team that he helped build?? It's just like Kylo Ren leaving the Jedi to join the dark side only to return and have to beat them before he can fulfill his prophecy and move into a relaxing job that allows him to sit in a corner office aboard an imperial cruiser all day. Does that make sense? Maybe. What I am trying to say is this story is good, and that's all you can really ask for in these terrible bowl games. Boise kind of got screwed here as they deserve to be playing someone better, but whatever. Boise is going to ruin Peterson's retirement party just like Rey is going to ruin Kylo's return against the Jedi. (NAILED IT.)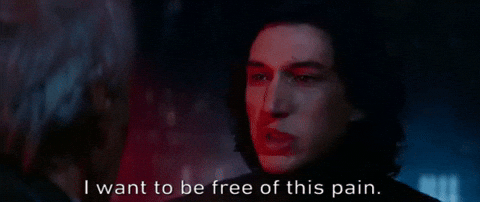 PICK: BOISE +3.5
New Orleans Bowl: Appalachian State-16.5 vs UAB (Saturday, Dec 21 8:00 PM CST, ESPN)
Outside of a random midseason loss to Georgia Southern, App State has been pretty much unstoppable. They are the kings of the Carolinas after beating North Carolina, South Carolina, Charlotte, and Coastal Carolina. That's just a neat fun fact that I thought you all should know. They should have gotten a better bowl game than this, and I think they win BIG.
PICK: APP STATE -16.5
Hawaii Bowl: Hawaii +2.5 vs BYU (Dec. 24, 7:00 PM CST, ESPN)
Christmas Eve football! This is a home game for the Rainbow Warriors, a team who I have thought for years was unstoppable at home, but then I found something that shook me to my core. The Rainbow Warriors are actually VERY BAD at home! Since 2017, they are just 8-17 ATS as the home team. WHAT??? Is jet lag not a thing? Is it something Vegas just made up to make me bet on Hawaii every week only to fall asleep and forget to check my bets the next morning to see if I won? Is my entire life a lie??? No. I refuse to believe the stats. HAMMER HAWAII!
PICK: Hawaii +2.5
OTHER GAMES THAT I DON'T CARE ABOUT BUT WILL BET ON ANYWAY
12/21
Cure Bowl: Liberty +4.5 vs Georgia Southern
Camellia Bowl: Arkansas State -2.5 vs Florida International
12/23
Gasparilla Bowl: UCF -17.5 vs Marshall
12/26
Quick Lane Bowl: Eastern Michigan +10.5 vs Pittsburgh
That's all we have for week 1, we will be back next Friday to guide you through the Iowa-USC game, the rest of the B1G Bowl schedule, and the playoff (sneak peek: GO TIGERS). If you have any GUARANTEED WINNERS, feel free to share in the comments.