Welcome to the final Spread Awareness of the year! It hasn't been an easy season, and we basically need to win every single bet this week to finish the year with a .500 record, but fear not, we have never been more confident.
Why? Because the 2019 bowl season got off to a terrible, awful, no good start for Spread Awareness. Our first FIVE picks were losers, which honestly, is almost more impressive than going 5-0. But when all seemed lost, a light appeared at the end of the tunnel. The Rainbow Warriors showed up on Christmas Eve, like Rudolph leading the sleigh, and saved us by beating BYU. The Hawaii win was the spark we needed, and we are now on a FIVE GAME win streak. That's right, we have now won FIVE in a row and are so hot that Alexandria Ocasio-Cortez is attempting to add a clause to the New Green Deal that bans SA from betting. Sorry AOC, THERE IS NO COOLING US DOWN NOW!
BIG TEN BOWL BONANZA
Pinstripe Bowl: Michigan State -3.5 vs Wake Forest (Friday, 2:20 PM CST, ESPN)
Nothing stops a hot streak faster than betting on Michigan State football games. I don't think we have gotten one right all season! But, as this is the final SA of the season, we are going to do what we promised to never do again…that's right, #MSUnders is back! Both of these teams stink, Wake Forest lost to Syracuse! Michigan State only scored 19 vs MARYLAND! UNDER ALL DAY!
PICK: UNDER 50.5
Holiday Bowl: #16 Iowa -2.5 vs #22 USC (Friday, 7:00 PM CST, FS1)
I am not old enough to remember the Hayden Fry era at Iowa, but seeing the videos and reading the stories about him these last few weeks has been a lot of fun and made me so confident that Iowa will win that I actually sold my car and my wife in order to put more money on this game. Removing the Tigerhawk from the helmet is a nice touch, and if you are mad about it please stop reading, you are OFFICIALLY BANNED from Spread Awareness. Not only is it a great tribute to a great coach, but it also makes the helmets lighter which will allow AJ Epenesa to run faster. A lighter helmet will also let Nate Stanley move his head around more, letting him see the entire field. I see no downside to any of this.
Now, as for the numbers…Iowa finished the regular season 5-7 ATS and they only went OVER the total in three of their 12 games…Maybe #IOWAunders should have been a thing? Whoops! USC comes in 6-5-1 ATS and have gone OVER the total in five straight games. Before this run of overs, they had gone under five games in a row. Weird.
The final verdict: USC is bleh, their coach should have been fired, Iowa is going to be playing for Fry, and they are going to be lighter on their feet…Easy win, easy under.
PICK: IOWA -2.5, UNDER 51.5
Cotton Bowl: #10 Penn State -7.5 vs #17 Memphis (Saturday, 11:00 AM CST, ESPN)
Last week I bet against FAU because Lane Kiffin left them, and all they did was go out and win by 100. Now Memphis plays against Penn State without their head coach, who for some reason thought going to coach at FSU was a good idea. I am going to make the same mistake twice and bet against Memphis this week because their coach is gone and Penn State is just a million times better.
PICK: PENN STATE -7.5
Fiesta Bowl: #2 Ohio State -2.5 vs #3 Clemson (Saturday, 7:00 PM CST, ESPN)
I had a friend tell me that everyone should be rooting for Ohio State because it makes the Big Ten look better. That guy was a Nebraska fan, and that guy is an idiot. Trevor Lawrence is a god, and he might not ever lose a game again. I mean LOOK AT HIS HAIR.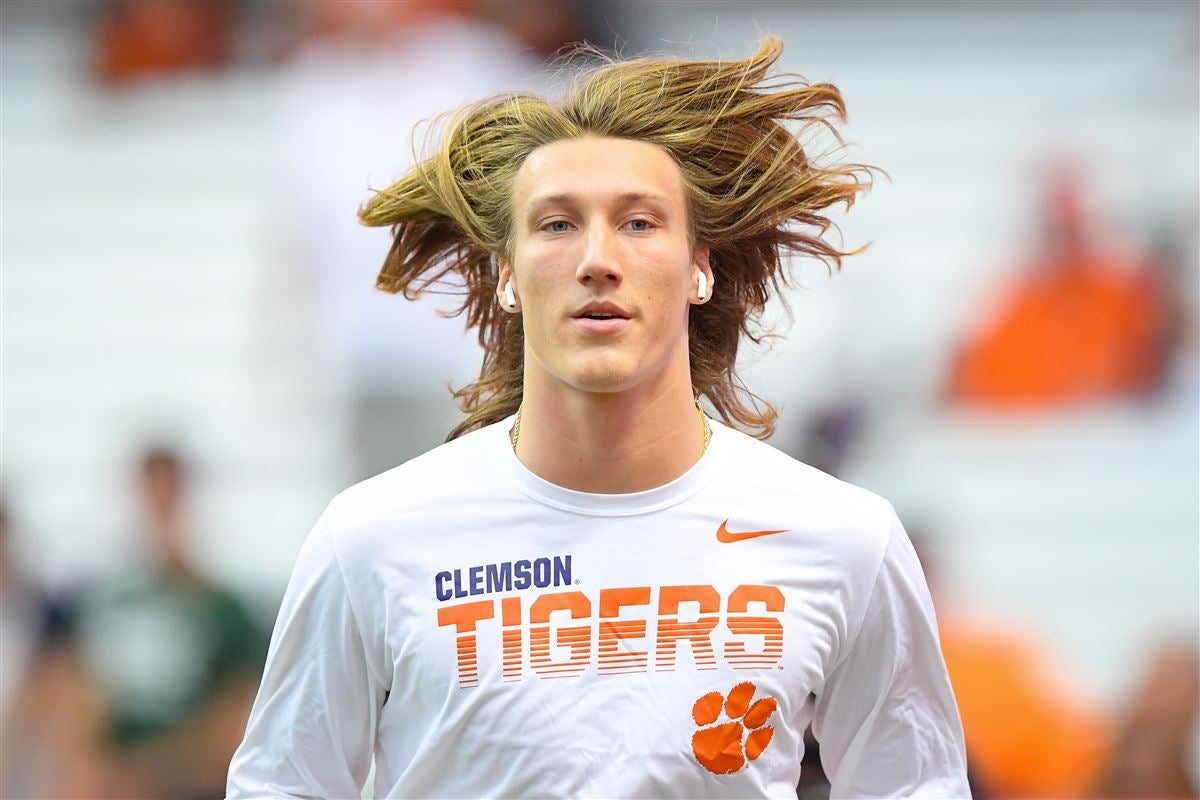 PICK: CLEMSON +2.5
Redbox Bowl: Illinois +5.5 vs Cal (Monday, 3:00 PM CST, Fox)
Wait, how can Redbox afford to have a bowl game? Do these things still exist? And if so what kind of weirdo drives to a Walmart to rent a movie when you could literally just use one of the 6 million streaming services that are available?? Redbox was big for like one year, so I am guessing during that year they signed a 5-year bowl contract and are now really regretting it. Do players get free Redbox gift cards as their bowl gift? That would be AWFUL. Here is a free idea, Redbox, pull the game from FOX and ONLY show it on the little screens that are attached to each Redbox. Dozens of Cal and Illinois fans, along with several degenerate gamblers, would gather around to watch. Business saved, you are welcome.
PICK: Illinois +5.5
Citrus Bowl: #14 Michigan +6.5 vs # 13 Alabama (Wednesday, 12:00 PM CST, ABC)
THOU DOTH NOT MAKETH MONEY BETTING AGAINST THY CRIMSON TIDE – William Shakespeare, 1601
PICK: Alabama -6.5
Outback Bowl: #18 Minnesota +7.5 vs #12 Auburn (Wednesday, 12:00 PM CST, ESPN)
So here's the thing, Coconut Shrimp at Outback Steakhouse is disgusting, and if you disagree you are a child and need to grow up. (Ed. Note: Tasted like WINNING last year, though.) With that in mind, no matter who is playing in this game and no matter what the spread is I will always back team Bloomin' Onion. Auburn let team Bloomin' Onion down in the 2015 Outback Bowl, no way they do it again. SORRRY Boat Rowers, don't mean to upset ya, but WAR DAMN EAGLE.
PICK: Auburn -7.5
Rose Bowl: #8 Wisconsin -2.5 vs #6 Oregon (Wednesday, 4:00 PM CST, ESPN)
YOU ARE LOOKING LIVE AT THE SPREAD AWARENESS 100% MOST GUARANTEED WINNER OF ALL WINNERS OF ALL BOWL SEASON GAMES TAKING PLACE ON NEW YEARS DAY AT 4:00 PM CST! The Big Ten is 4-11 in the Rose Bowl since 2000. 4-12 if you include Nebraska losing in 2002 when they were in the Big 12 (where they should have stayed…but that's for a different day). WHAT I AM TRYING TO SAY IS BET ON THE DUCKS, NO WAY THEY LOSE. QUACK QUACK QUACK QUACK.
PICK: OREGON +2.5
Taxslayer Bowl: Indiana +1.5 vs Tennessee (Thursday, 6:00 PM CST, ESPN)
NINE WIN INDIANA is a thing I see on Twitter a lot and I just don't care. Remember when Tennessee lost to Georgia State and everyone wanted to fire their coach? Well hey, now they have won five in a row (just like Spread Awareness) and are going to slay the Hoosiers. This is another game where I wonder what the bowl gifts include. Do the players get free tax services for a year? That would be dumb because I am guessing most of them don't make money. Maybe they get free tax services for a year once they have a full-time job? IDK, just spitballing here.
PICK: TENNESSEE -1.5
BEST OF THE REST
12/28 Peach Bowl: #1 LSU -12.5 vs #4 Oklahoma -- Geaux Tigahs
12/30 Orange Bowl: #9 Florida -14.5 vs #24 Virginia -- Virginia still hasn't recovered from the beat down Clemson gave them in the ACC Championship game.
12/31 Liberty Bowl: Kansas State +1.5 vs #23 Navy-- Meow?
12/31 Alamo Bowl: #11 Utah -6.5 vs Texas -- As of December 27th, 2019, Texas is NOT back.
1/1 Sugar Bowl: #7 Baylor +6 vs #5 Georgia -- This pick is so dumb it might just work.
1/2 Birmingham Bowl: #21 Cincinnati -6.5 vs Boston College -- I don't even know what either of these teams records are and I am not going to look it up before I make this bet.
1/13 NATIONAL CHAMPIONSHIP: CLEMSON (WHATEVER THE SPREAD IS) VS LSU -- THEY HAVE BEEN DOUBTED ALL YEAR, NO ONE BELIEVED. CLEMSON IS GOING TO PROVE THE HATERS WRONG!
And there you have it, the final Spread Awareness of 2019. It has been a great year with you all, I will be back for basketball season at some point barring a 0-17 finish to bowl week, if that happens I might have to fake my death and move somewhere that makes it impossible to gamble…Maybe Svalbard?
Love you all, Go Hawks.