Welcome to Week 8 of Spread Awareness, where we have continued to give you #WINNERS, #WINNERS, and more #WINNERS since our triumphant return. Last week finished 6-3 and probably would have been way better if the #PAC12AfterDark Triple Header wasn't canceled. Our record now sits at 35-24-1, which, according to GOOGLE, makes us an ELITE sports gambler (DON'T YOU DARE FACT CHECK THIS). GO US.
This is probably the most important gambling week of the year. Why? Because next week is Black Friday. With all of the great #DEALS going on, you need to have a full wallet so you can get your ungrateful children all of the gifts. This weekend will dictate if you will be getting your kids the new XBOX they have been talking about non-stop or if you will be the lame parent that gets their child a Gameboy Color. I WILL NOT LET YOU BE A LAME PARENT. ALL WINNERS THIS WEEK SO THAT YOU, THE LOYAL SPREAD AWARENESS READERS, CAN BUY YOUR CHILDREN THE NICEST GIFTS IN ALL THE LAND!
CLEAR EYES, FULL HEARTS, CAN'T LOSE FRIDAY NIGHT B1G GAME OF THE WEEK
Purdue -3 @ Minnesota (FRIDAY, 6:30 PM CST, BTN)
A week after getting destroyed by Iowa, Minnesota will once again get to play on a Friday night, which makes sense seeing as they are basically a high school team anyway. Think about it, PJ Fleck is the high school head coach who is also your overzealous social studies teacher that tries way too hard to make the students like him. It's perfect.
These two offenses come into this game as some of the worst in the country. Purdue is averaging an astounding 26.7 rush yards per game, how is that even possible? Minnesota is averaging 196 pass yards a game…HOW? It doesn't make sense. How can both of these teams be so bad? How did Purdue beat Iowa????? WHY IS THE BOAT SINKING SO FAST????
PICK: UNDER 62.5
BIG TEN GAMES OF THE WEEK
#9 Indiana +20.5 @ #3 Ohio State (11:00 AM CST, FOX)
TOP TEN INDIANA!!!!!!! Sure, 2020 has been full of surprises (most of them awful), but Indiana has been the greatest surprise in all of college football so far.  All they do is WIN and COVER. They are currently undefeated against the first half and total spread for the game, which has made Spread Awareness the richest man in all of the Midwest (eat shit, Buffett). But through all of this, the bookmakers in Las Vegas have decided that they are still 20.5 points worse than Ohio State. WHAT?????
FREAKING NEBRASKA WAS A 26.5 POINT DOG TO OHIO STATE, ARE YOU TELLING ME INDIANA IS JUST SLIGHTLY BETTER THAN NEBRASKA???
I will not give up on the Hoosiers and their ATS hot streak, even if Ohio State is the best team in the country. Will you stand with me, and fight the good fight? Or will you tuck your tail and run to your bookie to bet on Ohio State????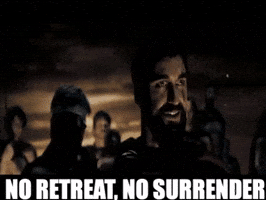 PICK: INDIANA +10.5 1H, INDIANA +20.5 GAME
Nebraska -14.5 vs Illinois (11:00 AM CST, FS1)
It happened. Nebraska and Illinois both tried their hardest to lose last week, but neither could do it. Nebraska did everything in their power to blow a giant lead against Penn State, but James Franklin and his lack of situational awareness saved them. Illinois battled the mighty Rutgers Scarlett Knights for four quarters, squeaking out a win on a last-second field goal. With both teams winning HUGE games like that last week, this is officially our first ever #B1GTENBIGMOMENTUMGAMEOFTHEWEEK.
So much momentum, but only one team can maintain it! So who will it be? I have no idea; they are both so bad at football! This game is going to be awful, and you shouldn't watch or bet on it! Seriously, go outside, go for a drive, mow the lawn, watch The Hitman's Bodyguard starring Ryan Reynolds and Samuel L. Jackson (I watched it earlier this week, it is bad but not as bad as this game will be). Literally, do anything else.
If you do watch/bet on it, remember this: It is supposed to be raining on Saturday in Lincoln. This will not change the game at all because these teams currently rank 120th and 107th in the nation in passing yards. Ew. Nebraska wins, Illinois covers?
PICK: Illinois +14.5, UNDER 58.5
Iowa -2.5 @ Penn State (2:30 PM CST, BTN)
The Hawkeyes are officially back!!!!! Floyd has stayed in Iowa for another year after what can only be described as the greatest Friday Night Big Ten football game ever played. Iowa tried everything possible to get the shutout, including the three best timeouts of Kirk Ferentz's coaching career, but it was for naught. We will take a 35-7 win any day of the week though, I just wish we would have taken the under.  
Sure, Iowa still might have some QB issues, and we didn't score in the 3rd quarter again, but we have Tyler Goodson and he is very, very, very good. He has gone over 100 yards in back-to-back games and has 5 touchdowns on the year. Boy, whoever said before the season started that he would be the best running back in the Big Ten soon sure was smart (ME, THE PERSON WHO SAID THAT WAS ME).
Penn State hit a new low last week in their loss to Nebraska. It doesn't get much worse than that, but then this happened and maybe it does get worse?
Penn State coach James Franklin told a player not to talk to police following a fight with a star linebacker in a 2018 incident that involved punching, choking and a knife being pulled, according to documents obtained by ESPN. https://t.co/8LOU3N5Mju

— SportsCenter (@SportsCenter) November 20, 2020
Penn State has gone from preseason Top 10 to the only winless team in the Big Ten Conference, a conference, may I remind you, that still has Rutgers in it. They fell behind early to Nebraska thanks in large part to their QB, Sean Clifford, giving the Huskers two free touchdowns. Once he was benched, Penn State almost came back even though their backup QB went 14-31 passing. I think that speaks to how bad Nebraska actually is?
Iowa SHOULD win this game if they do what they have done the last two weeks. If they do what they did the first two weeks, then I think I am going to call it a season and prepare for basketball.
PICK: IOWA -2.5
#10 Wisconsin @ #19 Northwestern (2:30 PM CST, ABC)
The game to decide the West! Wisconsin returned to the field against Michigan last week and promptly destroyed them. Through two games they have scored 94 points and only given up 18. That's pretty good.
On the other side, the undefeated Northwestern Wildcats are somehow still undefeated. I don't think they are great, but hey, they haven't lost so good for them. Unfortunately for them, Wisconsin is not Purdue, or Nebraska, or Iowa. The Badgers are going to run them out of the stadium on their way back to the Big Ten Championship Game.
PICK: WISCONSIN -7.5, OVER 43.5
Michigan -10.5 @ Rutgers (6:30 PM CST, BTN)
Michigan seems very disinterested in this season and if I were you, I would absolutely not bet on them. Unfortunately for Spread Awareness, one of the cornerstones of our gambling empire is that we do not, under any circumstances, bet on Rutgers football. So, Go Blue?
PICK: MICHIGAN -10.5
TOP 25 GAMES OF THE WEEK
Clemson -35 @ Florida State (11:00 AM CST, ABC)
Trevor Lawrence returns following a loss…BET THE HOUSE ON CLEMSON.
PICK: CLEMSON -35
#7 Cincinnati -5.5 @ UCF (2:30 PM CST, ESPN)
My very real SOURCES are telling me Luke Fickell is going to be the next head coach at Michigan.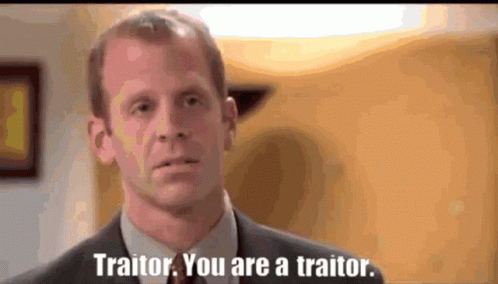 PICK: CINCINNATI -5.5, OVER 62.5
PAC-12 AFTER DARK PARLAY OF THE DAY
APPARENTLY, THE WASHINGTON VS STANFORD GAME IS GOING TO GET CANCELLED AND RUIN ANOTHER NIGHT OF PAC-12 AFTER DARK. IF IT DOES, HAVE NO FEAR, HAWAII VS BOISE STATE WILL SAVE US.
Stanford -2 vs Washington
Stanford vs Washington UNDER 64.5
Utah +3 vs USC
Utah vs USC OVER 57.5
Boise State -14.5 vs Hawaii
BOISE STATE VS HAWAII OVER 57.5
YTD Record: 35-24-1
ATS: 26-16-1
O/U: 9-8