Week 2 is here and it is the biggest weekend in our history. We are coming off of a tough first week, going 7-10 overall, but let's be honest, placing 17 bets in week 1 following the weirdest football season in history was a bold move….BUT, that is what we do here. We will not shy away from our picks, and things will get better now that we have seen everyone play a game. With that being said, we have a smaller card this week with only 14 picks, mainly because the Big Ten decided to play a bunch of really bad MAC teams and fake schools. Anywhooooo, here are your #WINNERS.
#10 Iowa +4 @ #9 ISU (3:30 PM CST, ABC)
It is here! The biggest game in the history of college football. The Hawkeyes. The Cyclones. THE FIRST-EVER TOP TEN CY-HAWK MATCHUP. Want some fun Cy-Hawk facts? OK! This is the first time since 1999 that ISU is favored in this game. Want some more?? This game has gone UNDER the total in 12 of the last 15 matchups.
That said, let's get right to the point, this game is usually an awful, miserable affair. Like a train wreck that you cannot look away from. To prove this point, all you have to do is look back to the last time these teams met. That is, of course, when Iowa punted the ball back to Iowa State with time running out. Iowa State had a real shot to drive down the field and win the game with a field goal. Instead, one of their blockers ran into the punt returner causing a fumble, and boom, Iowa wins. I would gladly take some more of that #stupid from ISU.
Iowa State looked terrible against Northern Iowa, which is no surprise, they struggled against them in 2019 as well. They followed up that game with a close loss to Iowa and folks,,,, I think history is going to repeat itself this year.
Iowa is the better football team. Our coach is better, our punter is better, our running back is better (I am not kidding. Goodson4Heisman), and our defense is better. I am not sure what it is about Kirk lately, but something is different. Since they turned things around last season, he seems to have a certain swagger about him. It is like he knows he has a damn good team and there are very few teams on the schedule that can beat them when things are clicking. My only concern is Petras. Ol' gas station counter clerk-looking fool has to be better. Sometimes I watch him drop back and I wonder how his feet move the way they do.
Iowa wins an ugly one (it won't be as ugly as ISU's jerseys though). I am also taking the UNDER because that is what you do in this game. No matter the numbers coming in, no matter what you think is going to happen, you always take the UNDER.
PICK: IOWA +4, UNDER 46.5
Buffalo +14 @ Nebraska (2:30 PM CST, BTN)
Look out, folks! Nebraska beat Fordham last week and now the people of Lincoln are sure that the Huskers have hit their stride and figured things out. Unfortunately for them, they have to take on the mighty Buffalo Bulls, who are coming off of a 69-7 win. Nice. The Bulls can score in bunches, racking up over 55 points in three of their last five games. And sure, people will say "BUT MR. SPREAD AWARENESS, THAT WAS AGAINST MAC DEFENSES AND FCS SCHOOLS!" Well, guess what, idiot, Nebraska basically has a MAC defense.
PICK: BUFFALO +14, OVER 54.5
Eastern Michigan +26 @ Wisconsin (6:00 PM CST, FS1)
The Badgers are looking to bounce back after a tough loss to Penn State. Their offense struggled, which is becoming a common thing. In their last four Big Ten games, they have scored a combined 43 points. That is not great, no matter how good your defense is.
Luckily, Eastern Michigan is no Big Ten team. They are pretty bad. Wisconsin wins BIG.
PICK: Wisconsin -26
THE ALLIANCE GAMES OF THE WEEK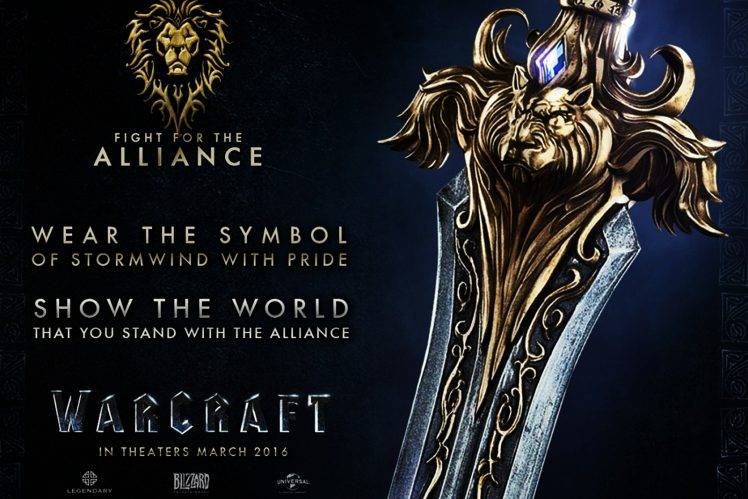 Illinois +10 @ Virginia (11:00 AM CST, ACCN)
Illinois enjoyed their win over Nebraska a little too much apparently and were beaten down by UTSA. It was ugly, and the Twittersphere is already on the case of BERT. I expect a bounce-back here, and by that, I mean a loss but by less than 11 points.
PICK: Illinois +10
#12 Oregon +14.5 @ #3 Ohio State (11:00 AM CST, FOX)
Another reason you have to love THE ALLIANCE. A great match-up here between ranked teams that didn't look super-great in Week One. Oregon will probably be without their best player and projected #1 draft pick Kayvon Thibodeaux, which stinks because he is a PROBLEM. Oregon is rocking some sweet jerseys though so that might make up for it?
Battle ready. @OregonFootball uni combo for week 2. #GoDucks pic.twitter.com/5qsbPmwH3W

— GoDucks (@GoDucks) September 9, 2021
Just kidding. Ohio State is going to roll. C.J. Stroud looked shaky at times against Minnesota, but that is to be expected in your first start on the road with a crowd that hasn't been to a live football game in over a year. He will feel more comfortable at home and with that receiving corps, he shouldn't have any issues FLYING over the Ducks' defense.
PICK: OHIO STATE -14.5
RUTGERS -1.5 @ Syracuse (1:00 PM CST, ACCN)
I am only making a pick on this game because I support the Alliance. In general, I do not condone gambling on Rutgers sporting events. Still, they scored 61 points last week against Temple, WHOA! That's the most points they have scored against a D-I team since 1993 when they hung 62 points on…TEMPLE!
Syracuse got a win last week against the Ohio Bobcats, but everyone is going to beat them this year. That team is completely lost without our lord and savior Frank Solich standing on the sideline.
I hate this, but Rutgers wins. Gross.
PICK: RUTGERS -1.5
Washington +7 @ Michigan (7:00 PM CST, ABC)
Our final ALLIANCE game of the week and it could be a good one? For a second, let's just forget that Washington lost to Montana 13-7. Maybe Montana is just super good? I love Montana. It is beautiful and the fly-fishing is great. I assume that is a huge selling point for the top recruits in the country.
Michigan rolled hated in-state rival Western Michigan, just like we predicted, and I want to bet them here BUT….75% of the money is currently on Michigan…That worries me…a lot. Then again, when my brain tells me to go against the public I am usually very wrong….MICHIGAN WINS BIG.
PICK: MICHIGAN -7.5, OVER 48.5
TOP 25 GAMES OF THE WEEK OF THE CENTURY
#15 Texas -4.5 @ Arkansas (6:00 PM CST, ESPN) – Texas -4.5
Texas beat a decent team last week when a lot of people thought they might lose. Their new coaching staff appears to have cleaned up some of the stupid mistakes they made in the past and they might actually be good again…Take note, Nebraska.
Appalachian State +9.5 vs #22 Miami (6:00 PM CST, ESPNU) – Miami -9.5, OVER 54
Why would anyone ever agree to play Alabama Week One? Terrible decision. Miami didn't look terrible in the second half against Alabama's third stringers, I think they turn things around here.
#21 Utah -7.5 @ BYU (9:15 PM CST, ESPN) – BYU +7.5
A little LATE NIGHT HOLY WAR. After a year off, this hate-filled rivalry continues. Utah has won 9 in a row, and I am leaning towards a 10th win here, but it will be close!
2021 RECORD
OVERALL: 7-10
ATS: 5-8
O/U: 2-2