Welcome to week 3 of SPREAD AWARENESS where we are slowly drowning in bad bets. Our record on the year now sits at 13-18 and obviously, we are having some issues finding the #WINNERS. On the Brightside, we are on #fire with the Iowa picks, as we are now 3-1 on the year. To be honest, everyone should have gone 2-0 on the Iowa/Iowa State game, that was the easiest money ever. Just a giant slap in the face that ISU was favored in that game. PUT SOME RESPEKT ON THE NAME, VEGAS.
As for the rest of the picks, well, I am sorry. I will be better. My old baseball coach always said you need to learn from your mistakes, and we are going to do exactly that this week. 15 picks on the card for you all to enjoy, do I smell a perfect week coming???
#5 Iowa -23.5 vs Kent State (2:30 PM CST, BTN)
Typing #5 Iowa felt very weird and also mildly erotic. Don't judge me.
The Hawks finally get a break from Top 25 talent this week and welcome in the Kent State Golden Flashes, a team who currently leads the country in interceptions and is second in rushing, averaging an easy 360 YPG. Sure, they got blasted by Texas A&M in Week 1, but hey, stats don't lie! On a real note, I kind of feel like this could possibly be a letdown game for our beloved Hawkeyes.
They are coming off back-to-back games against two Top 25 teams and now play a potential MAC title contender that has a good defense and a QB who might end up in the NFL…Oh god.
Just kidding, we are fine! The defense shouldn't have any issues shutting down the Flashes, and hopefully, this game will give the offense an opportunity to wake up and get some MOMENTUM, which, as you all know, is the most important thing in all of sports. Iowa wins by 21, and the game goes OVER!
PICK: Kent State +23.5, OVER 55.5
Nebraska +19.5 @ #3 Oklahoma (11:00 AM CST, FOX)
Oh man, Scott Frost in a nationally televised game against a Top 5 opponent?? What could go wrong? Remember (actually, how could you forget?) earlier this year when Nebraska was actively trying to avoid playing this game? This came less than a year after the Huskers "saved the Big Ten" and Frost said they would travel to Uzbekistan to play a game if needed. Uh-huh...
Scott Frost said this week that all of the pressure for this game is on the BACK-TO-BACK-TO- BACK-TO-BACK-TO-BACK-TO-BACK BIG 12 CHAMPIONS. Great point, Scott, how will those lowly Sooners handle the pressure of playing THE MIGHTY CORNHUSKERS, a team that has lost two years in a row to Illinois???
My hope here is that Oklahoma tries to hang 70 on Saturday but let's be honest, they probably won't have to TRY to do that.
**P.S.** I watched a rerun of the "Game of the Century" on BTN and it was an awful football game. 
PICK: Oklahoma -19.5, OVER 62
Cincinnati -4 @ Indiana (11:00 AM CST, ESPN)
It was nice to see Indiana bounce back after getting blown out by Iowa. Unfortunately, now they have to play a Cincinnati team that has to run the score up on every Power 5 team they play so that they can maybe make it into the playoff. I think the Bearcats handle the Hoosiers much like Iowa did, except, you know, they will probably actually score a touchdown or two in the second half.
PICK: Cincinnati -4
Purdue +11.5 @ #12 Notre Dame (1:30 PM CST, NBC)
Many people are saying Purdue might be good, which is a lie because they have played two of the biggest dumpster fire programs in all of college football so far. Notre Dame was supposed to be good, but they barely beat a terrible Florida State team and then had all sorts of issues with the Toledo Rockets (my preseason pick to win the MAC). I don't like any part of this game because I think they both STINK. But, because I am a man of the people, and contractually obligated by GIA to make a pick, I guess we will go with the over and root for a chaos game?
PICK: OVER 58.5
#10 Penn State -7.5 vs #22 Auburn (6:30 PM CST, ABC)
Whiteout game! Listen, I don't like Penn State, and I really don't care for James Franklin, BUT…the Whiteout game in Happy Valley is one of my favorite things in college sports.  I think it basically gives the Nittany Lions an automatic 7-point lead, which is why I am taking them to cover here. Look out, Ohio State, this could be the year of the Nittany Lion (probably not though).
PICK: Penn State -7.5
THE ALLIANCE GAMES OF THE WEEK
Michigan State +6.5 @ #24 Miami (11:00 AM CST, ABC)
The U is GARBAGE. I am hopping on the Mel Tucker train here as I think he has Michigan State in a great spot. Also, I love the under. Not #MSUnders though, because they are dead. This is just a totally normal, run-of-mill under-pick.
PICK: Michigan State +6.5, UNDER 56.5
Minnesota -2.5 @ Colorado (12:00 PM CST, P12N)
For many Minnesotans, this will be their first experience with the PAC 12 Network, and as a degenerate gambler who stays up until 2 am frequently watching #PAC12AFTERDARK, it isn't going to be fun. I feel bad for all of them.
As for the game, I hope Minnesota is prepared for the ALTITUDE, because it is real, and it is a pain in the ass.
I don't know much about Colorado other than receiver La'Vontae Shenault is suspended for something. I only know this because I saw it on my news feed and was very confused because his brother is on my fantasy football team. OK, great analysis by me.
PICK: THE ALTITUDE -2.5
Northwestern -2.5 @ Duke (3:00 PM CST, ACCN)
PICK: Northwestern -2.5, #NUnders 50
TOP 25 GAMES OF THE WEEK OF THE CENTURY
#1 Alabama -14.5 vs #11 Florida – ALABAMA -14.5
I wanted to take Florida so bad which is exactly why I am taking Alabama.
#19 Arizona State -3.5 vs #23 BYU – BYU +3.5
Coming off a huge Holy War win, can BYU keep it going? Yes, because Herm Edwards still coaches at ASU.
#15 Virginia Tech +2.5 @ West Virginia – VIRGINIA TECH +2.5
I made the mistake of betting on West Virginia once this year, not happening again!
That is all for week 3, may the odds be ever in your favor!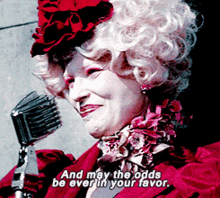 2021 RECORD
Overall: 13-18
ATS: 10-13
OU: 3-5