Well, last weekend sure was…something.
There was a lot of bad. There was also some good! But mostly, it was bad. My great great great grandmother always said, "count the good and the bad, because the good will always outweigh the bad." Actually, I never met my great great great grandmother, and I have no idea if she said this, but still, let's give us a try. We will start with the good!
The Good
Mrs. Spread Awareness and I had a gender reveal for our baby, it is a boy. MORE IMPORTANTLY, we did not start any forest fires while making the announcement so great job, us!
Spread Awareness had ANOTHER winning week (8-4), so we are now 23-8-1 the last three weeks.
Iowa kept their streak of not letting opponents score over 25 points alive, yay!
Sure, we lost, but now we won't have to play Alabama in the playoff. I do not hate that.
The Hawks still control their own destiny in the Big Ten, WOOOOOOOOOOO.
The Bad
David Bell. He was not bad, actually, he was very much the opposite. He made Matt Hankins look like me. It was ugly, kind of sad, and also very impressive. I am glad we will never have to play him again (I think??? I have no idea how many years these guys can play now...8? 9?)
Purdue's D-line treated our O-line like a pair of saloon doors in an old Western movie. There were several plays where four of them were in the backfield waiting before Goodson even got the ball. I cried.
Our receivers cannot get open. There is no deep threat. IF they do happen to get open, they usually get overthrown by 10 feet. Send help, please.
After the gender reveal party there was 7 blue/pink cupcakes and 5 sugar cookies left over. I ate them all. #EatAwayThePain
OK, enough about Iowa and their terrible, awful, no good, very bad day. It is a bye week! Time to enjoy a stress-free fall day! Go rake some leaves, mow the lawn, play some golf, say hello to your children!
OR, you can do what I plan on doing – sitting on the couch and betting on every single game on TV.
Northwestern +23.5 @ Michigan (11:00 AM CST, FOX)
Northwestern followed up their bye week with a BIG win against Rutgers. I actually thought Rutgers was going to beat them which, in retrospect, was very stupid of me but we can talk about that later. Unfortunately for the Wildcats, Michigan is not Rutgers. Michigan is a well-oiled, khaki pants-wearing machine that will not be stopped. Is 23.5 points a lot? Absolutely. Does it matter? No. Remember, Northwestern lost by 49 to NEBRASKA.
PICK: Michigan -23.5
Illinois +23.5 @ #7 Penn State (11:00 AM CST, ABC)
 Iowa beat Penn State, never forget that. Those sure were the good old days! Think back to that game, and then think about how bad Penn State's backup QB was in that game. That guy is going to start against Illinois. Why? I do not know. They have to have someone else on the roster, or in the student section, that can be better, right? I want to take the Illini here but that seems really dumb so please, avoid betting this game EXCEPT for the total.
PICK: UNDER 46
Wisconsin -3.5 @ #25 Purdue (2:00 PM CST, BTN)
I think Purdue is going to win this game but I also think there is a good chance they beat Iowa and now won't win another game this year. Do you think I'm joking? When they beat Ohio State in 2018 they followed it up by losing four of their last six.
Wisconsin opened as a 10-point favorite for some reason. That quickly fell but I don't hate it. They beat Army in last week's first-ever MUST BET/WATCH game of the year, and destroyed Illinois the week before that. Sure, this isn't your typical beat-you-to-death-with-a-pillowcase-full-of-pennies Wisconsin team, but I think they are starting to figure some things out which is great because Iowa plays them next week. FUN!!
PICK: Wisconsin -3.5, UNDER 40.5
Maryland +4.5 @ Minnesota (2:30 PM CST, ESPN2)
Tough last few weeks for Maryland as they have been outscored 117-31 in their last two games. I still don't understand how people thought this team could beat Iowa but whatever. Minnesota is coming off of a win over Nebraska where they pretty much controlled the entire game. I mean, technically, they didn't, and they only won because Nebraska is Nebraska and did stupid Nebraska stuff until they lost, but still, never a doubt for the Gophers!
As bad as Maryland is, they cannot be worse than Nebraska, and I think this is a decent bounce-back spot for them. Don't let me down, Terps!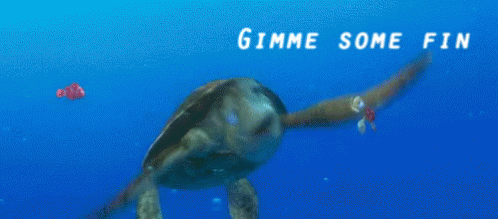 PICK: Maryland +4.5
Indiana +21 @ #5 Ohio State (6:30 PM CST, ABC)
Poor, poor Indiana. Last week I mentioned a Big Ten team had a very hard schedule (I don't remember who, and I WILL NOT look it up. No living in the past!) but someone in the comment section said that the Indiana schedule was way worse, and boy, was he right.
Indiana has played: #11 Iowa, #2 Cincinnati, #7 Penn State, #9 Michigan State, and now #5 Ohio State. That is brutal. That is cruel and unusual punishment. 
I am sorry Indiana. Just get through this week and then you have a nice break and get to play Maryland and…Michigan??? Oh, no.
PICK: Ohio State -21, OVER 59
TOP 25 GAMES OF THE WEEK OF THE CENTURY
#8 Oklahoma State +7 @ Iowa State – Oklahoma State +7
Weird line. Vegas wants you to take Oklahoma State. Actually, they want to make you think they want you to take Oklahoma State when really they want you to take Iowa State. Not falling for that today, Vegas!
LSU +9 @ #12 Ole Miss – LSU +9
Coach O and his Tigers, and cougars, and their children, are not going to go out without a fight this year.
#10 Oregon +1.5 @ UCLA – Oregon +1.5, UNDER 60.5
Chip Kelly vs his old squad in a game that will look nothing like the games did when he coached at Oregon. Give me the under, give me Oregon.
#24 UTSA -6.5 @ Louisiana Tech – UTSA -6.5
MEEP MEEP
Degenerate Game of the Week
Kent State -5.5 @ Ohio – Ohio +5.5
I have avoided betting on the Fighting Franks since Mr. Solich retired, but after last week's almost-upset, I am letting them back into my life. Will they hurt me again???
Enjoy the bye week, friends!
2021 RECORD
Overall: 54-48-1
ATS: 44-30-1
OU: 10-18