With only two weeks left in the regular season (well, now I am sad) the Hawkeyes keep winning, and so does Spread Awareness. We, as a gambling newsletter, went 9-6-1 last week and are sitting right around 56% this year when betting ATS. Please do not bring up our record betting point totals. It is bad, but so is gambling and you should do it responsibly or not do it at all!
As for the Hawkeyes, is this late push too little, too late? Our only hope of making it to Indy this season is to win out and then put all of our hopes and dreams in the hands of two men and two programs who are, well, struggling.
We need you, Nebraska. We need you, Scott Frost. You can't let us down, because if you do, we have to put our faith in PJ Fleck and yep, we are in trouble.
BIG 10 GAMES OF THE WEEK OF THE CENTURY
Illinois +12.5 @ #17 Iowa (1:00 PM, FS1)
It is senior day in Iowa City and the Hawks are somehow riding a two-game win streak. Iowa is winning games by just barely hanging on. It is fine, winning is winning, and there is still a shot at making the conference championship game, which is obviously the goal....for most normal college football teams.....If Iowa keeps doing stupid stuff at the end of games it is going to come back and bite them in you-know-what.
Their new strategy of living on the edge reminds me a lot of when I was a kid. One winter, me and my friends decided we were extreme snowboarders/cast members on Jackass. Since there are no mountains in Nebraska, we climbed onto people's snowy, ice-covered roofs and snowboarded off them into bushes. This went on for a few weeks before we stopped because, even at 14 years old, we realized eventually something was going to go horribly wrong. TAKE NOTES, FERENTZ FAMILY.
OK, wow, we really got sidetracked there. Iowa, let's talk about Iowa football. They looked good last week, kind of! Riley Moss returned which made me feel a lot better about the defense. Padilla threw a couple of nice balls and didn't turn it over, and Keagan Johnson made the play of the century to save the game. It was pretty ugly, but it was a win.
If we are in the trust tree here, I was kind of worried about this game coming into the week. I don't know why, Illinois isn't good, but I was worried nonetheless. That was until I found out that Illinois is going to be Bert-less this week and now I think it is going to be tough for them to Earnie a win.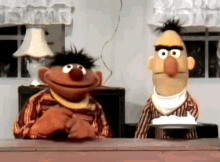 BOOM! Hawks win another uncomfortably close game.
PICK: Illinois +12.5, UNDER 38.5
Nebraska +9 @ #15 Wisconsin (2:30 PM CST, ABC)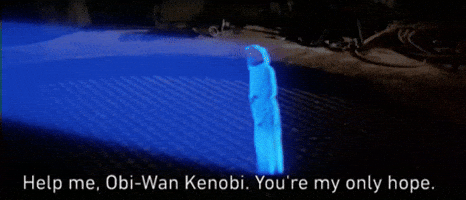 The biggest game on the Big Ten schedule this weekend, by far, and we really need the Huskers to win. Stop making that face, there is hope! We need them to win so bad that I am not even going to say anything mean about them this week. You will not hear one word from me about how they are a train wreck and fired half of their coaching staff with two games left. Nope, not today!
No jokes about how Scott Frost was basically fired without being fired and is now just on the sideline to throw guys under the bus and complain about how bad Mike Riley was at recruiting. Absolutely ZERO jokes about how their fans actually think this random offensive staff change will fix everything and they will be good next year.
NO JOKES THIS WEEK, JUST POSITIVE VIBES.
Nebraska has been so close to winning big games all year. SO CLOSE in fact that many people are saying they are the greatest 3-7 team of all time! But they have not been able to seal the deal, UNTIL THIS WEEK. Why? Because, uhhh….ummm…well…you see, uhhh their offensive coaching staff is all gone so maybe things will improve?
We are fine! Huskers win and Iowa hops back into first place, have a little faith in our neighbors to the west, people!
PICK: NEBRASKA +9 (#SCOFRO!!!!), UNDER 43.5
#7 Michigan State +19 @ #4 Ohio State (11:00 AM CST, ABC)
OK, maybe I lied above when I said Nebraska vs Wisconsin was the biggest conference game this week, so what, sue me. This is MAYBE a bigger game, but that is still to be determined.
Ohio State put the beatdown on Purdue last week and I saw a lot of people saying they had activated the "death star." Well, guess what, folks, THE DEATH STAR GETS BLOWN UP EVERY TIME.
Oh, sorry. Should have said SPOILER ALERT, my bad. Also, two Star Wars gifs in one week, is that a GIA record???
I like Michigan State here, especially with Ohio State possibly looking ahead to the Michigan game next week. Oh, you don't think that will be an issue? WELL GUESS WHAT, Ohio State has failed to cover the spread in their last SEVEN games before playing Michigan!
The only real issue I see here for Michigan State is that they aren't very good at defending the pass. Does that seem like a major problem when traveling to Columbus to play Ohio State? Yes…BUT, they are a scrappy bunch that also happens to have one of the Heisman front runners on their team. I don't think they win, but 18.5 seems crazy, GIVE ME THE SPARTANS!
PICK: MSU +19
Purdue -10.5 @ Northwestern (11:00 AM CST, BTN)
Purdue bounces back and does what everyone else has done to Northwestern this season, which is run all over them.
PICK: Purdue -10.5
Rutgers +17.5 @ Penn State (11:00 AM CST, BTN)
Rutgers is one win away from being bowl eligible, is Greg Schiano a witch??? Maybe a Scarlet witch??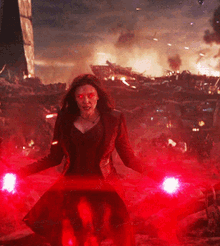 No? Scarlet Knights…Scarlet Witch…nothing? OK.
Penn State has really fallen apart since the James Franklin-to-USC rumors started flying. I can't imagine those boosters are thrilled to see one of their top coaching targets forgot how to coach halfway through the season.
I like Rutgers here and I know, it is dumb, especially when we have lived by the motto "Never bet on Rutgers" for years. With that being said, this is new Rutgers, which is slightly more tolerable to bet on than old Rutgers.
PICK: Rutgers +17.5
#6 Michigan -15 @ Maryland (2:30 CST, BTN)
Spread Awareness official stance on this game: WE DO NOT CARE. Therefore, we are making it the #STATGAME of the week.
Michigan is 8-2 ATS this year and 3-1 ATS on the road. Maryland is 3-7 ATS and 3-3 ATS at home. Michigan has won the last five games of this series without breaking much of a sweat, covering spreads of 21.5, 17.5, 15, and yeah… you get the point.
Could this be one of those games where Michigan gets caught looking ahead to The Big Game next week? Sure, but STATS don't care about that. STATS care about results, and the STATS here give us a pretty clear view of who we should pick.
PICK: Michigan -15
Minnesota -7 @ Indiana (2:30 PM CST, BTN)
You can't be losing by 35 to Rutgers and expect me to ever bet on you again. Shame on you, Hoosiers!
PICK: Minnesota -7
TOP 25 GAMES OF THE WEEK OF THE CENTURY
#3 Oregon +3 @ #24 Utah – Oregon +3
Kayvon Thibodeaux is all Oregon really needs to win this game or any game for that matter. These two teams will likely play again in exactly two weeks, which is always weird and fun.
#10 Wake Forest -4.5 @ Clemson – OVER 56.5
All Wake Forest does is score touchdowns and give up touchdowns.
Iowa State +4 @ #13 Oklahoma –  Oklahoma -4
Iowa State might not have a shot at the Big 12 Championship or any wins over Iowa in the last seven years, but that isn't important because they made a lot of good friendships along the way.
https://t.co/YcngPMCZn0 pic.twitter.com/HGq8W5IwD4

— RossWB (@RossWB) November 17, 2021
Georgia Tech +17 @ #8 Notre Dame – Notre Dame -17
Is Notre Dame having the quietest 9-1 season ever? I honestly had no idea. They lost to Cincinnati and I stopped paying attention.
Virginia +14.5 @ #18 Pittsburgh - Virginia +14.5
If UVA QB Brennan Armstrong does not play I OFFICIALLY RETRACT THIS PICK!
UAB +4.5 @ #33 UTSA – UTSA -4.5
UTSA failed to cover last week, but they are still 8-2 ATS and we are still running with them. MEEP MEEP
DEGENERATE GAME OF THE WEEK
North Texas -10 @ FIU – North Texas -10
Things are not great for Florida International, which I assume is a college located in the middle of the Miami International Airport.
FIUs Butch Davis told @ActionNetworkHQ he will not return next year. The administration has been sabotaging the program." FIU not allowed to recruit on road last 2 years, had to use Miss Sts old shoulder pads (because of no $) & uniforms are 9 years old https://t.co/RwEouTTOPz

— Brett McMurphy (@Brett_McMurphy) November 15, 2021
2021 RECORD
Overall: 86-73-2
ATS: 67-49-1
OU: 19-24-1