Week 3 is here and the B1G West is in a horrible, awful, no good, very bad place. Iowa lost to Iowa State and literally has the worst offense in the country. Wisconsin lost to former Alliance partner Washington State as a 17.5-point favorite. Northwestern got boat raced by Duke, and Nebraska lost to Georgia Southern in such an incredible way that they fired Scott Frost the next day. The fight to win this division is going to be a slog. Essentially, this division is just the football version of Slippery Stairs.
In more important news, Spread Awareness went 9-5 again last week. We move to 21-13 on the year including 15-9 ATS.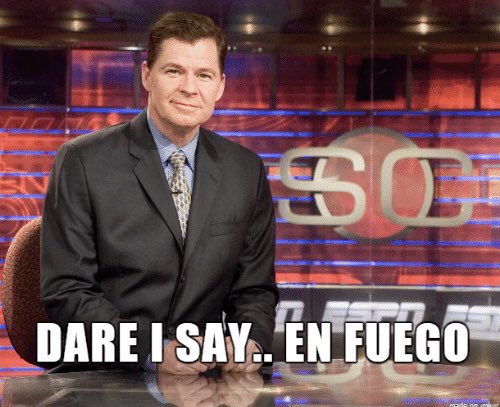 If this pace keeps up, we might just purchase the University of Iowa and personally handle all coaching decisions going forward. This week's games are better than the last, but not by much. The only B1G game we aren't picking this week is Northwestern vs Southern Illinois. Come on, Northwestern, it's Week 3, time to start playing real teams.
Big Ten Games of the Week of the Century
Nevada -23.5 @ Iowa (6:30 PM CST, BTN)
Could a night game at Kinnick against a team that lost to Incarnate Word be the thing that kickstarts the Iowa offense and turns them into a semi-competent group? I mean, Nevada gave up 55 points to this fake school, Iowa has to be able to score the 24 points needed to cover, right?
This has probably been said a million times this year, but it should be said again. The Iowa offense is a joke. They are not serious, which sucks because the defense and special teams are two of the best in the country. HOW CAN YOU BLOCK TWO PUNTS IN ONE GAME AND ONLY SCORE SEVEN POINTS? It doesn't make sense and the Iowa offense/dumb coaching decisions are breaking my brain.
Here is the deal: Iowa has to cover in this game or I am afraid I might lose my mind. I can't watch this incompetent offense all year. They HAVE to score at least 30, HAVE TO. Side note, a 38.5 total with a 23.5-point spread is laugh-out-loud funny. Not sure if I have ever seen that before which is saying something…Go Hawks.
PICK: Iowa -23.5, UNDER 38.5
#6 Oklahoma -10.5 @ Nebraska (11:00 AM CST, FOX)
Pour one out for Scott Frost. A sad day for Spread Awareness as the stupid things he said weekly was a staple of this article and losing him takes away a big chunk of our #CONTENT. But don't cry. Let us remember the good times, like when he said he didn't need to adjust his offense and that the Big Ten would need to adjust to him. Lol, and who could forget these classics??
Thoughts on Recruiting Joe Burrow
Nebraska hired the wrong former quarterback in 2018.

Scott Frost said this about Joe Burrow: You think hes better than what we got?

Zac Taylor and Burrow now heading to the #SuperBowl after two seasons together.

— Cody Nagel (@CodyNagel247) January 30, 2022
The War on Hoodies
Scott Frost rips his players for wearing hoodies during warm-ups while its 30 degrees out, as he wears a hoodie indoors pic.twitter.com/UYmLbVz4X5

— Clemson Carl (@ClemsonCarl) October 27, 2019
Illinois coming out in a different defense than what they prepared for ruining an entire gameplan:
Scott Frost said half his offensive game plan was scrapped because Illinois came out in a different defense than they expected and they spent limited time practicing for contingencies.

That had a little bit to do with it. But weve got to be better. https://t.co/xWregZT53t

— World-Herald Huskers (@OWHhuskers) August 30, 2021
There are so many more great moments in such a short period of time, but, unfortunately, we don't have all day.
On to the game! This is a weird line. Do people think Oklahoma is overlooking Nebraska or does Vegas believe Scott Frost and his propensity for doing stupid shit was the only thing keeping Nebraska from being a decent team? Either way, I refuse to take the Huskers. Oklahoma is going to dominate this one, getting Scott Frost off the sidelines won't change that. Nebraska will start looking better as the year goes on, but it will take some time to clear the Frost Fog out of their brains.
PICK: Oklahoma -10.5
Purdue +1 @ Syracuse (11:00 AM CST, ESPN2)
Through two games, Charlie Jones leads the Big Ten in receiving yards, touchdowns, and receptions. Ouch. This is going to be an annoying thing that will probably go on all year long, so just prepare yourself for it now. The Boilermakers lost their opener to Penn State thanks, in part, to Jeff Brohm's poor time management, but can you blame the guy? He had at least 20 concussions while playing in the XFL so you have to expect these kinds of mistakes. They bounced back last week with a 56-0 win over Indiana State, which included four touchdown passes from Aidan O'Connell in 19 attempts. That is fairly efficient.
Syracuse is off to a surprising 2-0 start after dominating Louisville and Uconn. I like the Cuse to continue their hot streak here and win this one. The B1G West is a mess, so at this point I am just hoping for total chaos.
PICK: Syracuse -1
Western Kentucky +6.5 @ Indiana (11:00 AM CST, BTN)
The Hoosiers trailed Idaho 10-0 at half last week before scoring 29 in a row to win the game. I think they start faster this week and put a beatdown on a 2-0 Western Kentucky team that struggled against Austin Peay.
PICK: Indiana -6.5
Connecticut +48.5 @ #4 Michigan (11:00 AM CST, ABC)
Michigan's murderers' row of non-conference games continues with a battle against football powerhouse UConn. The Wolverines are outscoring opponents 107-17 so far this year, and another blowout is coming. This will look a lot like their game against Hawaii, where they scored 42 points in the first half and then failed to cover. Take the Huskies!
PICK: UConn +48.5 
Rutgers -17.5 @ Temple (1:00 PM CST, ESP+)
I understand that Rutgers is 2-0, but what are we doing making them a three-score favorite on the road? Temple isn't great, but they aren't horrible either. Rutgers doesn't really have a QB at the moment. Time to use our brains, folks. Temple is the #SPREADAWARENESSSMARTPICKOFTHEWEEK.
PICK: Temple +17.5, OVER 44.5
Colorado +27.5 @ Minnesota (2:30 PM CST, ESPN2)
THE ALLIANCE RETURNS!
The Gophers have looked like the team to beat in the West so far, dominating both of their games against meh teams. You can knock them for not playing anyone, but at least they have blown out the bad teams like you are supposed to do. Now they take on a Colorado team that is probably the worst in the Pac-12. They let Air Force run for 435 rushing yards last week, so you can imagine the terrible things Mo Ibrahim is going to do to this poor defense. Take Minnesota, and take any prop bet you can find on the number of yards/TDs Ibrahim will have.
PICK: Minnesota -27.5
New Mexico State +37.5 @ Wisconsin (2:30 PM CST, BTN)
The Badgers were upset as a 17.5-point favorite at home last week, which you just hate to see. They should bounce back this week though against a New Mexico State team that is 0-3 and lost 38-0 to Minnesota. Wisconsin will control this game but they aren't going to cover.
PICK: NMSU +37.5
#22 Penn State -3 @ Auburn (2:30 PM CST, CBS)
Hey, we have ourselves a decent football game! Penn State knocked off Auburn at home last year 28-20 and now travel to Jordan-Hare stadium for an "Orange Out." Bo Nix is gone from Auburn, so the amount of crazy/stupid football will be cut down, but the Tigers do have a RB named TANK BIGSBY. He's my new favorite CFB player.
Auburn didn't look great last week, but I don't think Penn State is that great either. Bet on the home dog here as a smart gambler would.
PICK: AUBURN +3
Toledo +31.5 @ #3 Ohio State (6:00 PM CST, FOX)
Toledo has a real shot to win the MAC this year! That will not help them this week, as Ohio State could win the MAC with their backups (just kidding, I don't mean that. I love #MACtion….)
Buckeyes roll.
PICK: Ohio State -31.5
SMU -3 @ Maryland (6:30 PM CST, FS1)
The total for this game is 73.5. SEVENTY-THREE AND A HALF...FOR A GAME THAT INVOLVES MARYLAND!!!! Neither of these teams has played anyone decent this season, but their offenses have been humming along. They are basically both the anti-Iowa. With a total this high, you better be taking the OVER or you are no friend of #SpreadAwareness. We are also going to take SMU because, well, whenever people think Maryland is good, they come crashing down to earth (see: 2021 Iowa vs Maryland).
PICK: SMU -3, OVER 73.5
#11 Michigan State @ Washington (6:30 PM CST, ABC)
I wish this was a #PAC12AfterDark start time, but 6:30 might be nice so I can turn off the Iowa game for a bit when my eyes start bleeding from watching the offense.
Fun fact: Washington's QB is Michael Penix! The transfer portal is awesome (as long as your players don't transfer somewhere else and become stars), and I love how random some of the names on different teams are. I was not expecting this! Penix has played well so far this season, but he also hasn't played anyone like Michigan State. Look for Penix to come out strong before he gets worn down and shrinks under the pressure of the Spartan defensive attack. Michigan State wins. Also, maybe a return of #MSUnders??? No. #MSUnders are dead forever.
PICK: Michigan State +3, OVER 56.5
2022 YTD
Overall: 21-13
ATS: 15-9
O/U: 6-4