The Hawkeyes are HOT, Spread Awareness is COLD. We had another losing week. It was better than our past losing weeks, but losing is still losing. Now, I am no conspiracy theorist, BUT as soon as the Spread Awareness losing streak started, Iowa started winning. Did we save the Hawkeye season by sacrificing our winning bets to the football gods? Maybe… just maybe.
Now, we will gladly keep putting out awful picks as long as Iowa keeps winning. That is called commitment, which is hard to find these days. With all that being said, FOR THE LOVE OF ALL THINGS HOLY we need to have a winning week of picks or the Spread Awareness national headquarters will be liquidating all assets faster than FTX (That is a crypto joke, I think. I don't have any idea what FTX was, all I know is that it's bankrupt now.)
OK, enough rambling, it is Minnesota week. It is the Fight for Floyd, and it is a game we must win if we want to get our revenge against Michigan or Ohio State in the Big Ten Championship Game. I am excited? Are you?
BIG TEN GAMES OF THE WEEK OF THE CENTURY
Iowa +2.5 @ Minnesota (3:00 PM CST, FOX)
Here. We. Go. Iowa has a serious chance at getting back to the Big Ten Championship Game, all they must do is beat Minnesota for the EIGHTH STRAIGHT YEAR (assuming Illinois loses....) and Nebraska next week. Iowa continues to somehow win games, mainly because the defense is DRAGGING the offense across the finish line every week. I watched the Hawks in person against Wisconsin for the first time all season and man, that offensive line STINKS. The only thing LESS effective at blocking things from crossing the line is the wall on the southern border!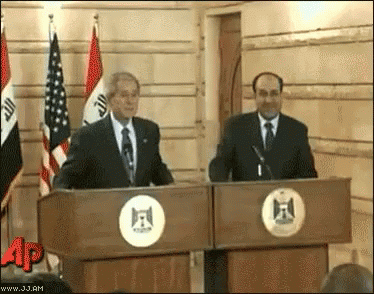 Just a good clean political joke there.
BACK TO FOOTBALL. Minnesota has won seven games this year, but their wins have been against teams like Colorado, Rutgers, Northwestern, and Nebraska. Not exactly a murderer's row. Has Iowa beaten anyone good? Not really, but don't worry about that, we are talking about Minnesota. They will also most likely be without Tanner Morgan, who will be missing the game because he is injured or because it is BINGO night at the Minneapolis Bingo Hall, no one is really sure.
That means Mo Ibrahim is going to run the ball 60 times. The Hawks held Braelon Allen to 45 yards last week, can they do it again?
Yep! I think Iowa is going to win this game by TWO scores. With that being said, we are taking Minnesota. We have picked against Iowa every game during their win streak, and we aren't going to risk screwing that up. YOU ARE WELCOME.
PICK: MINNESOTA -2.5, UNDER 32.5
Illinois +17.5 @ #3 Michigan (11:00 AM CST, ABC)
The second-biggest game of the week and one that Michigan must win if we want a chance at the Big Ten Championship Game. Everyone and their great great great grandmother are saying Michigan is going to win this game and to be honest, that is terrifying. Yes, Michigan is the better team, BUT is there a chance they get caught looking ahead to their matchup with Ohio State next week? I don't know if you know this, but Michigan and Ohio State don't really like each other.
We are banking on Michigan showing up, like they did last year when they beat Maryland by 41 the week before the OSU game.
PICK: MICHIGAN -17.5, OVER 40.5
Wisconsin -10.5 @ Nebraska (11:00 AM CST, ESPN)
You know, I have got a lot of shit from Nebraska fans this year about Iowa's inability to score touchdowns. Well, guess what? The Huskers have now gone seven quarters without a touchdown and have only managed 25 points in their last three games. EMBARRASSING!
Whatever, doesn't matter, because guess what? Nebraska kept another streak alive in their blowout loss to Michigan!
It's the fifth-longest active FBS streak and seventh longest in college football history.https://t.co/iGfKpYVmzq pic.twitter.com/bEk9916eAS

— HuskerExtra (@huskerextra) November 16, 2022
Maybe they should worry less about sellout streaks and scoring streaks and more about #WINNINGSTREAKS. Nebraska has not won three games in a row since 2016. That is a STREAK of FIVE straight years without THREE wins in a row. Wow. Sad!
Nebraska has given up over 125 rushing yards to the starting running back in each of their last three games. Braelon Allen is going to go off after getting stuffed in a locker by Iowa.
PICK: WISCONSIN -10.5
Indiana +10 @ Michigan State (11:00 AM CST, BTN)
Indiana is a mess and riding a seven-game losing streak while Michigan State has kind of figured things out after a four-game losing streak. BIG TEN FOOTBALL! There is really no reason to bet on Indiana here. They are a bad football team who will probably be without their starting QB (not that it would matter)
Michigan State is taking home the Old Brass Spittoon and more importantly, covering the spread.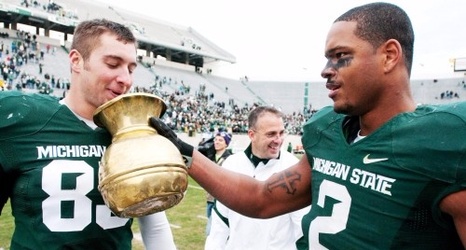 PICK: MICHIGAN STATE -10
Northwestern +18.5 @ Purdue (11:00 AM CST, FS1)
Northwestern is bad, really bad, but Purdue hasn't beaten anyone by more than 10 points all season except for Indiana State. Purdue will win, but they will also probably find a way to keep it way closer than it should be. 
PICK: NORTHWESTERN +18.5, UNDER 44.5
#2 Ohio State -27.5 @ Maryland (2:30 PM CST, ABC)
27.5 seems low here considering how bad Maryland looked vs Penn State last week. Ohio State rolls ahead of their matchup with the team up north.
PICK: Ohio State -27.5
#11 Penn State -19 @ Rutgers (2:30 PM CST, BTN)
Outside of their losses to the #2 and #3 teams in the country Penn State has looked great. They have blown everyone on their schedule out except for Purdue in Week 1 and a weird game against Northwestern. They are also 7-3 ATS and have gone OVER the total in 7 of their 10 games. Rutgers has lost four out of their last five games and probably isn't going to put up much of a fight.
PICK: Penn State -19, OVER 45
TOP 25 GAME OF THE WEEK OF THE CENTURY
**NOTE: Spread Awareness continues to be epically bad at picking Top 25 Games of the Week of the Century. Honestly, if we stopped doing these, we would maybe be the best gambling article on the planet. We aren't going to stop though, because we are not cowards.
#4 TCU -2.5 @ Baylor: TCU couldn't get the offense moving against Texas last week, so they decided to play defense for the first time in a while and shut Texas down. I think this team is legit and should easily cover here.
#22 Oklahoma State +7.5 @ Oklahoma: Bedlam! Spencer Sanders is back for OSU, and even if he is not 100%, he should be able to throw all over this awful Oklahoma defense. OSU covers in a shootout, and don't be scared to bet the over at 66 either.
#16 UCLA vs #7 USC OVER 76: There are going to be a million points scored in this game, and if there aren't, we riot.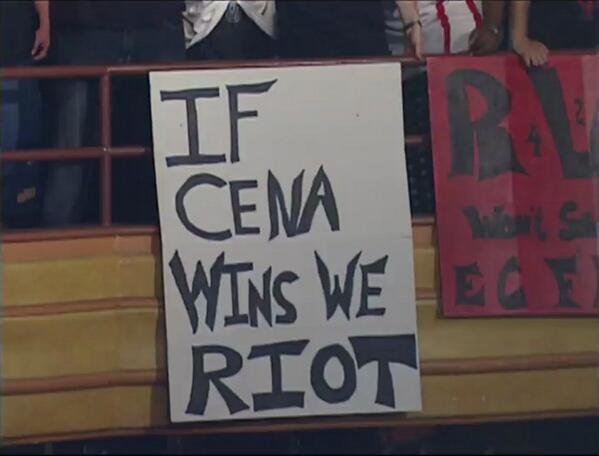 #14 Ole Miss -2.5 @ Arkansas: Arkansas lost to Liberty and then put every bit of effort they had into trying to beat LSU. They failed. The Lane Train rolls as rumors continue to swirl about where the train will be stationed next season.
#10 Utah -2 vs #12 Oregon: A ranked battle for PAC-12 After Dark? SIGN ME UP. Without Bo Nix, I am not sure how Oregon is going to win this one. Take the Utes and prepare for chaos.
BONUS BEAUTIFUL JERSEY GAME OF THE YEAR
UTSA -13 @ Rice: UTSA isn't getting as much attention as they did last year, but they are 8-2 and wearing these beauties this weekend which should propel them to victory.
Iced out in H-Town




#210TriangleOfToughness #LetsGo210 | #BirdsUp pic.twitter.com/rXqoNFcgNE

— UTSA Football (@UTSAFTBL) November 17, 2022
Last week we picked Western Kentucky solely because of their jerseys and it was the easiest bet of the week. That is probably going to be the case here.
YEAR-TO-DATE RECORD
Overall: 78-81-1
Against The Spread: 61-62-1
Over/Under: 17-19