The Hybrid is a weekly Big Ten football preview, plus relevant or whimsy games from the national slate
A little spent from the Mikey ode, plus a pretty weak slate -- so let's ring that bell.
The Hybrid
"The non-event is the best part of life."
Wednesday
N/A
Thursday
N/A
N/A
Saturday
Oklahoma (5) at Iowa State: You know, if I could really do it all over again, I think I'd be an Oklahoma fan. They're never not a blue blood, they don't win enough to be hated like Alabama, and there have been so many cool players. Baker, Kyler, Jason White (...in some ways), Adrian Peterson (back when it was OK), and, definitely my favorite, Paul Thompson.
The best part about this video is it says "highlights", yet it consists of one total play that's not even a touchdown (still solid though).
Kent State at Penn State (11): Tried to find the perfect "Eh" reaction video before stumbling into...
UCF (18) at North Carolina: He gone.
Due to Hurricane Florence, our game at UNC this weekend has been canceled.

UNC and UCF will continue to discuss the feasibility of playing the game at a later date this season. #ChargeOn pic.twitter.com/8DfCNUw8Ne

— UCF Football (@UCF_Football) September 11, 2018
But.
Hey UCF

We're sorry to hear that your game is cancelled this weekend. Still waiting to hear about the makeup date from our 2017 cancellation...

We have an open date this Saturday at Alfond Stadium.

Whad'ya say, National Champs? https://t.co/OW0JmbYtGO

— Maine Football (@BlackBearsFB) September 11, 2018
Coulda been cool.
Troy at Nebraska: So now that Nebraska QB Adrian Martinez has Paul Thompson Certified Wheels...
...what do we do about a nickname? As a longtime fan of Taylor "T-Magic" Martinez, it would be great to rehash with something similar, though the A kinda fucks us. "A-Magic"? Bleh. Anyone got anything? Gonna void all "Rocky" submissions now. Oh also, he got hurt (so get well, [nickname TBD]).
Rutgers at Kansas: This game laps itself in the race of badness so admirably, it almost becomes watchable again.
Ball State at Indiana: What do we think of the David Letterman Netflix show? Substantial conversations or probably doesn't need to exist?
Temple at Maryland: /obligatory Maryland QB ACL check
We good.
It also looks like Kaysim Hill beat out Tyrrell Pigrome for the starting job, but to cheer us up some, I unearthed a video where Pigrome is dubbed "Piggy-T". Maybe we should reach out to that guy to nickname Adrian Martinez.
/comments on the YouTube so sincerely it will guarantee no response
UPDATE: He responded!
Full of virtue, void of humor. A-Magic it is.
East Carolina at Virginia Tech (13): Eek -- be safe, all.
UC Davis at Stanford (9): As someone who roots against Bryce Love solely because he plays for David Shaw, it was sad to see him out for this one with an "undisclosed injury". Here's to hoping he can get back out on the field ASAP and lose out on the Heisman while 100% healthy.
Vanderbilt at Notre Dame (8): Let's check in on former ND Nation quarterback DeShone Kizer in the pro--ohhhhhhhh my gracious.
Yes, yes... we lost. I do not care -- this play is forever.
Georgia Southern at Clemson (2): Storm's a brewin', and Clemson Tom checks in with well wishes and surprising medical facts.
I don't really know what to say in this week's Hybrid edition. We went to Texas A&M and whipped their behind just like I told you we would. This week, we have Georgia Southern at noon due to a hurricane. I can't really trash talk too much except for the fact that their school is known for high STDs. I'm not kidding, Google it!

[ed- /googles ... Hmm.)

So after we beat the crap out of the Eagles, I hope we shower in liquid penicillin.

Like I said, there is a hurricane coming, and I hope everyone stays safe. Time to whip up on the Eagles.
BYU at Wisconsin (6):
Speaking of... something probably-minor-but-who-knows to file away (pointed out by the great Jamie Mac): Jonathan Taylor might have a fumbling problem. He coughed up eight last year and has two more through two games in 2018. That said, I'm never a fan of good or great RBs getting tsk-tsk'd for fumbling as if they, you know, were intentionally reckless with the ball ("We might have to bench him to teach him a lesson!"). You never see that type of language when it's QBs with picks; then it's just slightly overzealous gun slinging.
LSU (12) at Auburn (7): I txt'd my buddy Z (Iowa grad but also bayou boy) for his take on this tilt way too early in the morning. His response:
Well, seeing as both teams have the same objective every year -- beat Bama -- this game is usually a measuring stick of some kind to see what needs to improve before that game.

They are built differently, LSU through muscle, defense, and andouille sausage, while Auburn is more like a mustang whose owner is absolutely convinced it really does have a chance at outrunning a Ferrari while they frantically pull up the one or two YouTube clips to back up those fluke moments. It's a good clash of styles, and I like watching the game because both teams will justify the win by saying "we've got a real shot this year!" Conversely, the loser will still shrug their shoulders and slow crawl through the rest of the schedule until Bama week when they can get excited again.

All that said, I'm not sold on either offense. I thought (QB Jarrett) Stidham would be lights out under Malzahn, yet he doesn't scare me. I don't think LSU will ever find a way to throw the ball convincingly even with five star receivers, and the run game this year doesn't yet feature someone I know I can count on. I don't know anything about Auburn's D, but LSU's is professional and loaded with first round talent over the next three to four years. It's a toss up, but because Auburn is at home, I'd bet War Eagle.
Look at that bias free analysis (/shoots look at Clemson Tom). He did later said after half a cup of coffee that he stood by this wake and take.
West Virginia (14) at NC State: Postponed.
Boise State (17) at Oklahoma State (24): Is this becoming tired like Chad Johnson's late career antics or consistently reliable, like, say Dirk Nowitzki?
Mike Gundy is ready for Saturday's 'Stripe The Stadium'

or a career change

(via @wade_haugen) pic.twitter.com/Iwm8Le4pmj

— Sports Illustrated (@SInow) September 10, 2018
SMU at Michigan (19): This hit my feed Sunday morning before getting viral-ish later in the week.
If you ever find yourself wondering why wasnt Rashan Gary more productive... pic.twitter.com/w2JZJHvZBQ

— Bryan Mac (@Bry_Mac) September 8, 2018
Gary RT'd it, continuing his great Twitter year. And, on the other side of the Michigan D-line:
September 8, 2018
Miami (OH) at Minnesota: Was bummed Eric Decker didn't catch on with the Pats. He was definitely a player for a bit there. Oh well, more time for this:
Wow! Check out the GQ photo of Broncos Eric Decker and his pregnant wife. #BroncosProud pic.twitter.com/vj9MSgQyN8

— Denver7 News (@DenverChannel) January 16, 2014
South Florida vs. Illinois: Still more appealing than Riot Fest's Saturday lineup.
San Jose State at Oregon (20): One spot away quack quack quack.
Norfolk State at Liberty: Just... a brutal hit (probably watch in mute due to criminally annoying commentary).
A PUNTER WAS EJECTED... I REPEAT.. A PUNTER WAS EJECTED #FORTHEBRAND pic.twitter.com/5YuoTGlopa

— Pat McAfee (@PatMcAfeeShow) September 8, 2018
Alabama (1) at Ole Miss: Real question: will Alabama match or top Southern Illinois' offensive output against Ole Miss last week? Realest question: will Ole Miss top themselves?
"How in the world did he reel that in?!" #SCtop10 pic.twitter.com/t61B8Xd967

— SportsCenter (@SportsCenter) September 9, 2018
Middle Tennessee at Georgia (3): Would this be better or worse with a picture?
this man at Taco Bell walked in wearing a full UGA uniform

— Ashley Holcomb (@ashleyxholcomb) September 9, 2018
Louisiana at Mississippi State (16): Last week, I spent time talking about how little I know about Bulldogs before TherealCatnuts reminded me of former Penn State OC Joe Moorhead -- he of cool play fame -- taking over.
Mississippi State is coached by Joe Moorhead, aka the only guy that has has made James Franklin look competent at Penn State.

PSU records with James Franklin as HC but without Joe Moorhead as OC: 7-6; 7-6

PSU records with Joe Moorhead as OC: 11-3 (#7, Rose Bowl L); 11-2 (#8, Fiesta Bowl W)

PSU in Week 1 this year with Joe Moorhead now HC at Mississippi State: needed two TDs in the last 3 minutes of gameplay to force Appalachian State into overtime. At home. 

My point: James Franklin sucks balls as a coach. Oh and that's why I think Mississippi State might be pretty good with Joe Moorhead. I guess that was my original point.
So yeah, they're good by me.
Missouri at Purdue: Leave it to Purdue to become embarrassingly 0-2 the second we double down on backing them. I'd pile on more but don't want them to personal foul me five seconds after the column is submitted.
Northern Iowa at Iowa: My buddy Crooks works in western Iowa and said his Monday morning after the State game was a lot like this.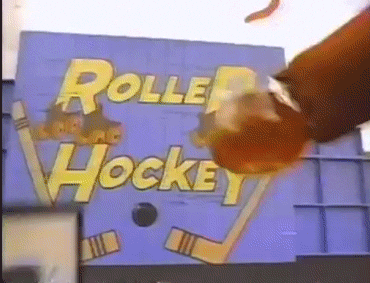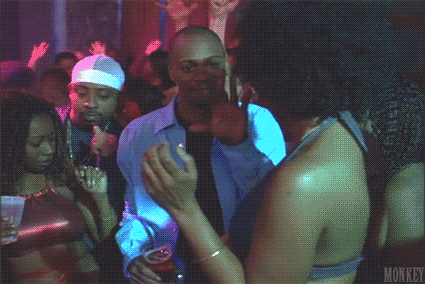 As always, my vote is with Dave.
Akron at Northwestern: Told y'all to cancel Duke.
Ohio State (4) at TCU (15): Game of the Week. We all want to see it, but tOSU is favored by 13.5. Already reconsidering having the SEC game as the silver medalist.
USC (22) at Texas: Will these two look marquee, regardless of team quality, for the rest of our lives? I say maybe.
Also on the subject... I posed this question to my Twitter followers on Wednesday:
What's your earliest in life hot take? I remember in, like, 2003, saying @andyroddick was the "Chicago Cubs of tennis" because his big serve was "like Wrigley Field".

— Bobby L. (@bobbystompy) September 12, 2018
My buddy Kyle responded:
Mine is/was Lendale White is way better than Reggie Bush. Pete Carroll never gives him the ball though

— Kyle Harej (@kharej85) September 12, 2018
Then and now, I think that was reasonable, though he did go on to say Lendale was "just as fast" as Reggie. I wanted to make fun of him, but Bush's combine 40 time was 4.37 while White's was an incredibly respectful 4.49. Super similar ballpark!
Some gems of mine:
- Matt Forte > Walter Payton
- JaMarcus Russell > Calvin Johnson (argued this in print in the Daily Iowan before that draft)
- Cael Sanderson > Dan Gabel Gable (also argued in print, actually believe this, but Hawkeye fans tend to lose their minds and react so poorly, willing it into hot take territory)
- Not wanting any male tennis player born in the '90s to win a grand slam until 2010 (still possible!)
- Said Darren Rovell -- Darren Rovell! -- would be my desert island Twitter follow (/shudder, shudder, shudder, shudder) if only allowed access to one account
- Joakim Noah will be successful in the NBA (hot at the time, retroactively OK)
- Ditto for O.J. Mayo (/cringes)
- And, maybe the favorite: a year prior to the beloved White Sox winning the World Series in 2005, I said I would sacrifice all potential championships in my lifetime if it ensured the Cubs could never win either (spicy!)
Eastern Washington at Washington State: Eastern Washington, eh? Is BLOOD FIELD still around?
/checks
WOOOOOO
https://t.co/DjyBz5ASTe pic.twitter.com/ZpHBKVwzoA

— Mead Panther Sports (@MEAD_ATHLETICS) September 8, 2018
BLOOD FIELD
Washington (10) at Utah: Come on, Utah. Please, for once, be respectable when it benefits me.
Arizona State (23) at San Diego State: Yes, had Arizona State over Michigan State last week, but I will not be claiming credit, because I totally forgot this man was at the helm.
Upset in Tempe!

Herm Edwards' Sun Devils knock off No. 15 Michigan State with a game-winning field goal as time expires. pic.twitter.com/L47ZlN1xr4

— ESPN CollegeFootball (@ESPNCFB) September 9, 2018
Woulda walked that back so fast. Also: one love to all Detroit Lions fans. It has to, in some ways, improve incrementally.
Wrapping It Up...
 
Bobby Loesch is a weekly contributor to Go Iowa Awesome. Follow him on Twitter @bobbystompy or email to bobbyloesch [at] gmail.com.