The Hybrid is a weekly Big Ten football preview, plus relevant or whimsy games from the national slate
What keeps you coming back?
"Justin Fields."
But Bobby, he doesn't play college football anymore?
I am aware of this. That is the best part. Thee best part is it's not college football. The Chicago Bears drafted Justin Fields, and he will 100% be good and fast and real, and if anything goes wrong, it is the Bears' fault only. He will break all of the team's dumb records. I am positive of this.
"Are you trying to tie this into college football somehow?"
No, not really. Although my tOSU co-manager and I drafted C.J. Stroud* in our Big Ten only college fantasy football league and realized, in at least five of the 10 seasons we've been doing this, the person with the Ohio State QB has made the finals or won the league, haha.
(* - we also have the tOSU RB1 and Michigan's RB1... we've gotta be the favorites, no?!)
So yeah, college football: always bad. I actually messaged Ross last week to let him know I was throwing in the towel and not writing the column this year, only to receive an explanation on Week 0 (somehow a thing!) and the extended timeline to start the show if I wanted to. And ohhh, did I not want to.
The thing is, the Hyball was a blast to write. College basketball makes me happy. I want to go back to that world. College football is... a bit more complicated. While we're here, let's address some of that before we jump in.
NIL: Cool. Feel like we've only scratched the surface of possibilities. Very much expect Iowa and Michigan to be lame and behind on all things NIL.
 
Clemson Tom: I have decided to move forward without the Mouth of the South. I wish him well and hope you're all happy. When not skewing into toxic masculinity, he did a wonderful job in these parts. Very much enjoyed anyone who complained about it when the section was so easily skippable.
 
Urban Meyer: No, not yet.
 
Nick Rolovich: NO, NOT YET.
 
Alabama Won The Natty... Again: Hey, good for them. My Patriots drafted Mac Jones, meaning I have all of your national title game QBs now.
Justin Fields, me, Mac Jones pic.twitter.com/PTesCHU4NU

— Bobby L. (@bobbystompy) April 30, 2021
Bo Schembechler was in a position to do something about Robert Anderson. Schembechler, of course, was Michigan's revered head football coach from 1968 to 1989, served as the school's athletic director from 1988 to 1990, and until his death in 2006 maintained an office in the building that bears his name.

The idea that the most powerful and visible figure in the athletic department for decades wouldn't have heard about Anderson's abuse, even if just second- or third-hand, strained credulity even before former players said he knew. Schembechler's name appears multiple times in the WilmerHale report. He knew.
- B-Stiles got married
So yeah, I did a thing this past Monday night, and my GF is now my wife. pic.twitter.com/5gVRkA6nkb

— Brendan Stiles (@thebstiles) August 25, 2021
Biggest of ups to B-Stiles.
* * *
I have very few tweets, so we are gonna write this as old school as possible.
Replace "drugs" with "college football".
The Hybrid
"As long as I have lived, any coach who has used the phrase 'disrespect the game' have NEVER been worth a shit."
Week 0
Illinois 30, Nebraska 22: As you all know, I do not take nearly as much joy as y'all do with the Scott Frost Being Bad thing. That said, I want you to be happy, so congrats. As always, if you read this column, I will expect you to be rooting for Illinois WR Donny Navarro and all of his success (he finished with 1 reception for 21 yards and a fumble lost... pretty cool).
Also: heal up, Brandon Peters. :(
Also, also: Oliver Martin... 6 receptions, 103 yards, TD!!!!1111
Wednesday
Also: RIP, Jessica Walter.
I would rather be dead in California, than alive in Arizona. Jessica Walter was a legend! #ripjessicawalter #gangie pic.twitter.com/NIPptsTsI5

— Thunder Dan (@DVincentBoss) March 25, 2021
Thursday
Temple at Rutgers: No.
Actually... I do like this new narrative of "Rutgers is bad now, which is good, because even though bad is bad, it's not as bad as new school Rutgers-level bad".
This is a team that pushed Michigan to triple OT last year.
(UPDATE: Postponed to Saturday)
The Citadel at Coastal Carolina (22): eh
Weber State at Utah (24): meh
Ohio State (4) at Minnesota: Here we go. tOSU breaking in a new QB on the road, fantasy implications through the roof, Minnesota still... rowing a boat of some kind. RB Mohamed Ibrahim was the No. 1 overall pick in the the aforementioned fantasy league, and real Gophers also have QB Tanner Morgan back. Really could be a good one.
/looks up the spread
Buckeyes two TD favorites. Fair enough.
Along with my Ohio State fantasy co-manager, I also have a new Ohio State coworker. I'm surrounded by excellence these days. His name is Brett, he's relentlessly positive, deserves all of the happiness, and is better at cheering me up about Michigan football than nearly anyone else in my life. Bona fide bro.
Southern Utah at Arizona State (25): Friday, please.
Neuqua Valley (1-0) at Wheaton Warrenville South: Entering my tenth season at the helm of the social media for my high school alma mater.
Twitter: @NVHS_Football
Instagram: @neuqua_valley_football
Last week, our backup QB came in on senior night and threw this pass; made me believe in everything again.
North Carolina (10) at Virginia Tech: All the way in on Top 10 North Carolina, as we historically love any basketball school randomly getting good at football. 2007 Kansas, I'm looking at you.
Michigan State at Northwestern: Is... anyone else attracted to Hunter Johnson?
Those eyes could start a war.
Saturday
Oklahoma (2) at Tulane: We're rocking with Spencer Rattler till the wheels fall off, ya dig?
Penn State (19) at Wisconsin (12): Don't "meh" this game, Bobby! Don't do it to 'em.
Meh.
Western Michigan at Michigan: /seething
Somehow spent the whole offseason thinking Michigan-Washington was Week 1, so this feels like a bit of a letdown. Oh well. Hopefully, this is Jim Harbaugh's final year coaching the Worst Thing About My Life.
Fordham at Nebraska: Nebraska plays again?
Fresno State at Oregon (11): Top 15 Oregon? Nice.
Alabama (1) vs. Miami (FL) (14): LFG.
Miami (OH) at Cincinnati (8): Cool.
Indiana (17) at Iowa (18): /deep breath
The are a lot of reasons to be excited about Iowa football in 2021. Goodson is my supreme dude. But... this entire thing hinges on the development of Spencer Petras. And remember, he has a goat--WAIT NO HE SHAVED IT OFF!!!!!!!
He looks 20 years younger. If #ShavedSpencer can truly be an indication of a new and improved Petras, I'm here to believe. That said, I am generally not at all here to believe.
West Virginia at Maryland: ok cool, hook 'em
Northern Iowa at Iowa State (7): The soup movement resumes.
Texas isnt a competitor for Matt Campbell anymore...DO IT MICHIGAN! pic.twitter.com/2lGA0rTyVh

— Alex Hale (@TheCLESportsGuy) January 2, 2021
Just found out this offseason he's never beaten Iowa? Did... everyone know this but me? (Ed. Note: We take great joy in this fact. -- RB)
Louisiana (23) at Texas (21): Really should've saved the "ok cool, hook 'em" for this one, eh?
San Jose State at USC (15): ehhhh
Oregon State at Purdue: bleh
Georgia (5) vs. Clemson (3): Game of the Week. How on earth are we gonna preview this game without CT?! HOW?!?!??
I hired these Brazilian contractors - great guys, hard working.HOWEVER- they said American football is boring and they only watch soccer.

This is unbelievable

— Clemson Tom (@ClemsonTom) September 2, 2021
Yeah... maybe we'll be OK.
Florida Atlantic at Florida (13): eh no
UTSA at Illinois: Back on track week for ol' Donny.
Kent State at Texas A&M (6): Curious about why A&M is ranked this high, especially with a QB battle going on as recently as August?
/sees a gentleman named Haynes King was named the starter
He's gotta look cool as hell.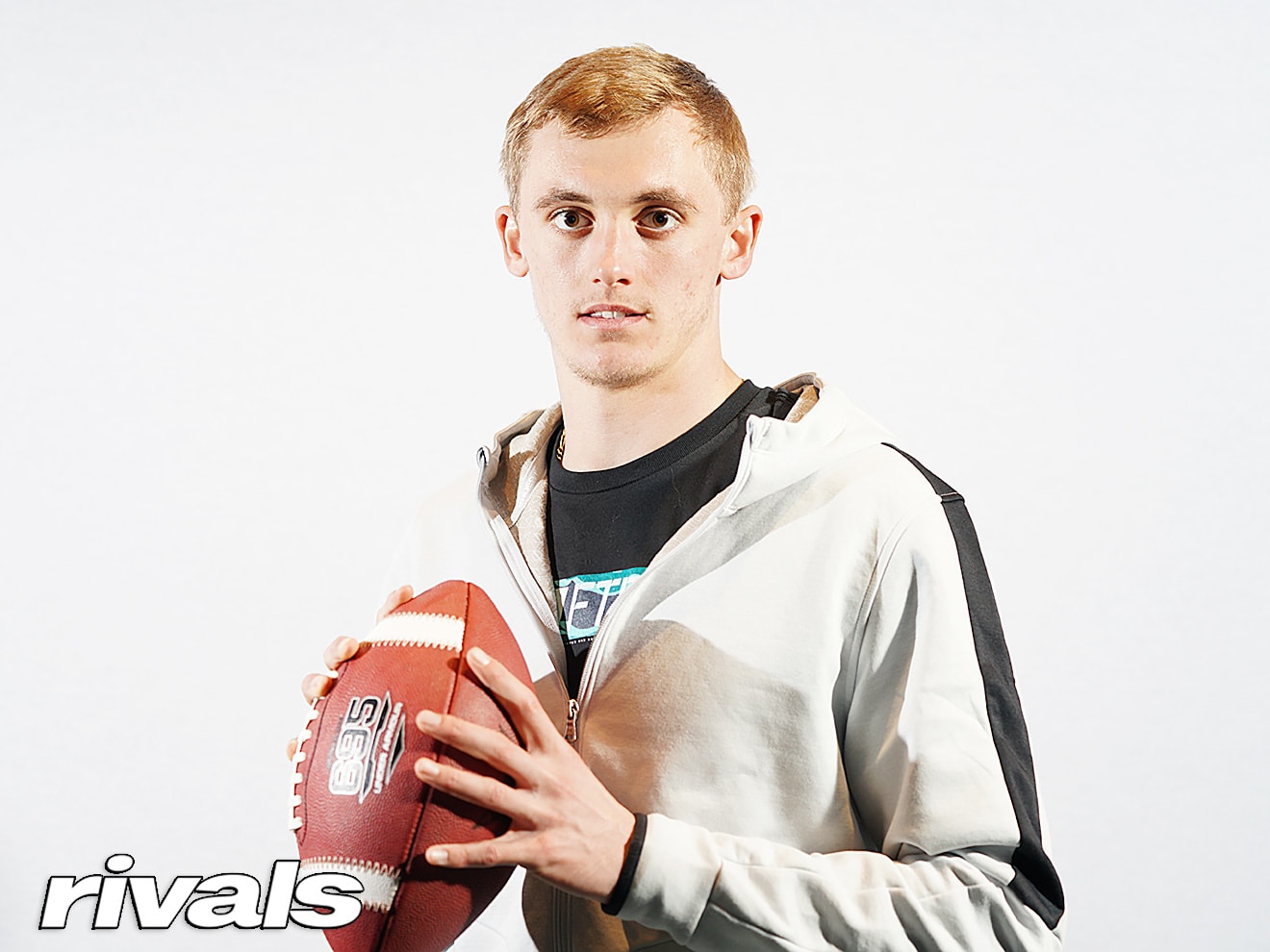 Well, OK then.
Montana at Washington (20): See ya next week, dickheads.
LSU (16) at UCLA: Michigan RB Zach Charbonnet transferred to UCLA, where he had 3 TDs and 17.7 yards per carry in his debut. Enjoy California, your success, and one great decision, Zach.
Utah State at Washington State: /puts on blindfold
/rolls self up in rug
Nick Rolovich at Pac-12 media day. pic.twitter.com/3q6KcpYVOT

— Bruce Feldman (@BruceFeldmanCFB) July 27, 2021
yayyy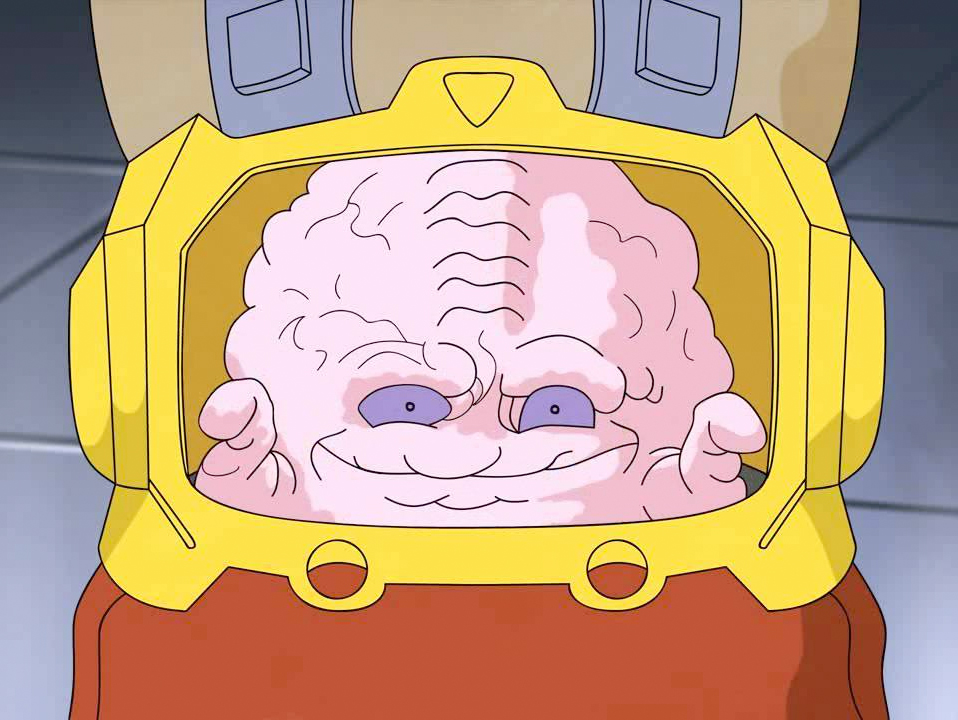 Nick Rolovich week 2 of the season https://t.co/j5snYVwkoj pic.twitter.com/deR0vvwGid

— Thelonious Says (@kbrp212) July 22, 2021
hahahaha
A former Washington State football player is accusing the school of breach of contract, violating his civil rights and covering up COVID-19 cases in athletics.
https://t.co/DTBp7b4SwF

— USA TODAY Sports (@usatodaysports) September 1, 2021
In all seriousness, have never been more ashamed to be a Cougs fan. Debated abstaining from the season before realizing all coaches are terrible always/players forever, but I very much stand with Brian Floyd.
Rolovich chose the silliest possible time to take a stand and decide not to get vaccinated. He showed poor judgment in July and has continued to show poor judgment now. If we can question a coach's on-field decisions, and connect those decisions to their ability to lead, then we should absolutely be able to do the same with something as serious as a choice not to be vaccinated in a pandemic and public health crisis.

Nick Rolovich no longer deserves to coach the Washington State Cougars or be associated with the university. In the year and a half he's been here, he's done nothing to earn the benefit of the doubt, and in fact has shown repeated red flags about his leadership ability and decision-making. By deciding not to get vaccinated as a leader and face of a public research university, Rolovich has failed in ways that will continue to damage the school long after he's gone.

It's time for him to go before he does any more damage.
later days, Rolo
Sunday
Notre Dame (9) at Florida State: Eh, I'll allow it.
Monday
N/A
The Jag Bag
Urban made a comment earlier this week that certainly could be interpreted as pro-vax... so of course the Jaguars are trying to walk it back.
Worth noting that Jacksonville will be in the top five teams with the most unvaccinated players on its roster, per source.

— Adam Schefter (@AdamSchefter) September 1, 2021
College football is my "personal decision."
Wrapping It Up...
A few weeks ago, I dropped a solo punk rock EP under the band name Best Loop. It's three songs in six minutes, and it would mean a lot to me if you checked it.
Spotify link here. Apple Music link here. Bandcamp link here.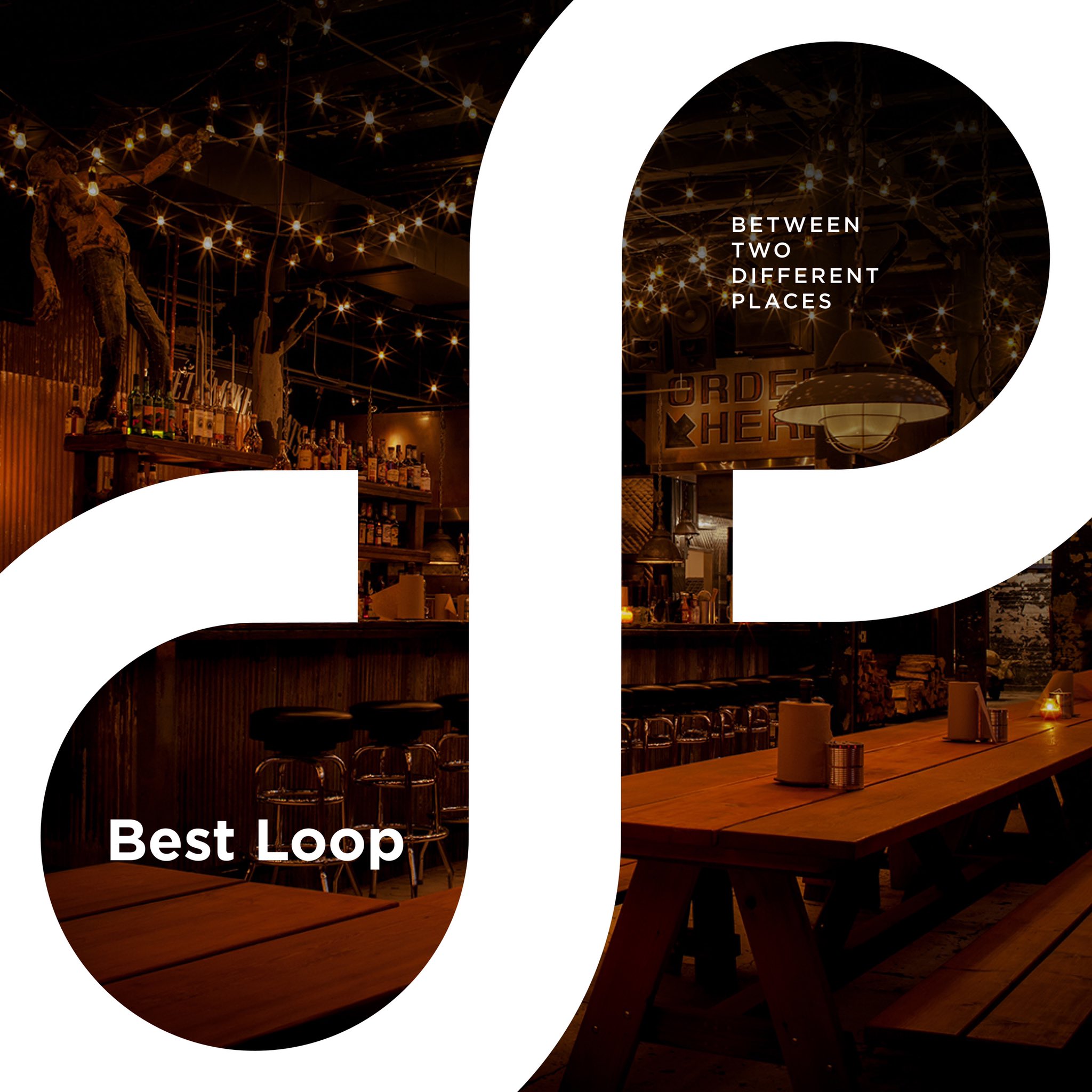 Go Hawks. I'm sorry for all of this.
Bobby Loesch is a weekly contributor to Go Iowa Awesome. Follow him on Twitter @bobbystompy or email to bobbyloesch [at] gmail.com.