The Hybrid is a weekly Big Ten football preview, plus relevant or whimsy games from the national slate
Before we get started, it needs to be made very clear I do not like to tear people down.
Most people.
Celebrities included. I try to lead with love; give the benefit of the doubt. I always think "Would I say what I'm typing here to that person's face?" If the answer is no, it always gets modified.
I believe your problems are your problems, and everybody has problems, regardless of circumstance.
This... this isn't any of that.
To pull back a little bit, what a great god damned weekend. Urban took a last minute L on Thursday. My high school alma mater moved to 6-0 as Iowa simultaneously thrashed Maryland on Friday. Michigan took out Wisconsin on Saturday, Notre Dame lost, and, though I love me some Oregon, the comedy of losing to David Shaw was real.
It really felt like one of those stretches where literally everything breaks your way. Even the losses bounce right off; I took a $50 hit on a Michigan-Sconnie O/U under bet -- but only because the play that pushed it over was vaunted QB2 JJ McCarthy completing a cool-ass deep pass for an exclamation point TD; it's like getting fired then being handed a winning lotto ticket as severance.
Then, later that night, a boulder sized cherry on top of the sundae:
*tapping my ear piece* hold on, im being told we now have a video from an alternate video that solves the mystery of urbans hand! pic.twitter.com/ldpxJemucL

— Don Bellows (@freak_leader) October 4, 2021
OHHHHHHHHHH BOY. Oh boy, oh boy, oh boy.
Obviously, "rich dickhead might be unfaithful to wife" isn't the most salacious news to ever hit the stands, but has it ever happened at his own restaurant while she tweeted through it?
Meanwhile, I am babysitting. #MyChoice #MimiRules #BuddyDeservedANightOut https://t.co/WK4sCUCGCG pic.twitter.com/7o1yBgu2iT

— Shelley eyer (@spinnershells) October 2, 2021
There is NOTHING like Ohio sweet corn. So so deeee-lish. I grew up picking this on our farm. My fam now makes fun of me. #IKnowCorn #SimpleThings #OhioLife #GoBucks pic.twitter.com/uhpvC3XFcs

— Shelley eyer (@spinnershells) October 2, 2021
"But that was earlier in the night, surely she stopp--"
"Don't call me Shirley."
Shelley Meyer is currently liking tweets saying Urban Meyer doesnt deserve her. And shes still tweeting about corn. This is so chaotic. pic.twitter.com/PknARyHPPh

— Kiara (@kiaradj_) October 3, 2021
My head is spinning. You want to feel bad for her, but then you see the M crossed out and this as her Twitter bio:
Faith, Family, Football (learned it from Timmy Tebow) and my other favorites are spinning, laughing, and twitter.
As my idol Jesse Michaels once sung, "There are no heroes in the room."
I thought it was a joke when people said theres a pic of Urban Meyer and his wife on the wall at his bar/restaurant that he got filmed at pic.twitter.com/Cj9c43qXXz

— Molly (@FSUmollz) October 5, 2021
Obviously all of this was the best on its own, and I could've coasted on it for years, but then we got the presser (please watch all or stop reading this column).
Urban Meyer apologizes, explains he was at a quiet dinner with his grandkids before an evil group at the bar next door requested his presence pic.twitter.com/w0TPG8Pa9A

— RedditCFB (@RedditCFB) October 4, 2021
I love him. I love him like you love the political pundit you hate most for being so talented at spewing toxic sludge. There is no basis for actual respect, yet... god damn, there is some sort of warmth you feel within the hurricane of consternation.
In many ways, Urban Meyer represents a lot of what's wrong with America. He's been a pud nearly everywhere he's gone, faced no ramifications, and continued to ascend. His only conviction is self-aggrandizement wrapped in moral bankruptcy.
"I'd like to say I'm surprised to see someone failing up like this, but it's white privilege. It's sports."@SarahSpain on Urban Meyer's decision to hire Chris Doyle despite accusations of racist remarks and bullying players pic.twitter.com/prY0rZ4Esj

— Around The Horn (@AroundtheHorn) February 12, 2021
Like probably the majority of you, I was actually pretty excited when he got the Jags job -- even creating The Jag Bag to track his weekly jag baggery -- solely due to the absolute certainty he would fail supremely. And it never once wavered.
While I expected said failure to manifest a) on the field...
October 1, 2021
and b) in the "act like he's a doctor trying to save 100 wounded soldiers at once" pity me quotes:
Urban Meyer is legitimately heartbroken. Keeps talking about the good guys and good hearts he has in the locker room. Apologizes to reporters because his "head is spinning"

— Jordan Dajani (@JordanDajani) October 1, 2021
and c) in the overlooked details:
Jaguars HC Urban Meyer said today that he has known new director of sports performance Chris Doyle for 20 years, he vetted his hire, and he is confident there will be no issues with Doyle, who left Iowa after numerous allegations of racist remarks and belittling players.

— Adam Schefter (@AdamSchefter) February 11, 2021
I really never thought d would happen. As in HE GOT HIS D ***GRINDED ON***.
if Urban Meyer's response is "I'm too tired and sad to be horny" honestly I think that could work

— Ryan Nanni (@celebrityhottub) October 4, 2021
Late Saturday night, I was spiraling. But it was the rare upward spiral. Made me wanna kiss a dog.
Because where do we go from here?
That's where.
The Hybrid
"There are no rules when you're flying this high."
Thursday
Coastal Carolina (15) at Arkansas State: 
lmfao fox did not have to include this one pic.twitter.com/nB5RyHTigm

— Steven Ruiz (@theStevenRuiz) October 1, 2021
Houston at Tulane: 
So funny to watch Urban fail like this. Deeply satisfying to me personally

— Michigan is Good. (@ThiccStauskas) October 1, 2021
Temple at Cincinnati (5): I know it got a little close at the end, but it was pretty validating to see Cincy go into ND, take of business, and murder their season.
Charlotte at Florida International: 
Urban Meyer balancing jaguars ownership, locker room, and fans pic.twitter.com/enw5X0nNPe

— kyle (@knicks_tape99) October 5, 2021
Stanford at Arizona State (22): Gotta give credit where credit is due:
David Shaw

— Bobby L. (@bobbystompy) October 2, 2021
Also have had this moment before watching Wisconsin, but it is so spitefully beautiful to watch non-passing teams in a hurry up, frantically trying to come back. When it fails, it seems preordained. When it succeeds, it feels more like an accident.
Neuqua Valley at Waubonsie Valley: The Wildcats travel to Death Valley to play our biggest rival in a game we call the "War of 204" (school district is 204, natch). I'll spare y'all the deep dive this week and just link a sick Mikey play from eight years ago.
#WarOf204 throwback Mikey Dudek (@MDFlash_7) picks it up, takes it in, and drops it off

Wildcats win 40-25 at @northcentralcol as the senior class sweep all five games vs. WV in four seasons (2013) pic.twitter.com/pzTgtuUVEQ

— Neuqua Valley Football (@NVHS_Football) October 5, 2021
So much speed.
Saturday
Oklahoma (6) vs. Texas (21): Not The Game Of The Week.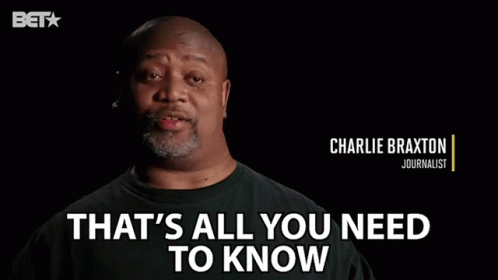 Maryland at Ohio State (7):
Ryan Day woke up and chose violence (via @SusanSweet44) pic.twitter.com/0eqkuE7JpB

— RedditCFB (@RedditCFB) October 5, 2021
Michigan State (11) at Rutgers: My buddy Lebs went to MSU, won a natty playing water polo, and roots for them in college and the Washington Football Team in the pros. He's long maintained the two squads ebb and flow with each other. This week, he sent me a text which was a picture of something he wrote in Microsoft Word (?!) that laid out a case in 2021:
Continuing parallels between WFT and MSU

Both have young mobile QBs are who pass first and white
MSU played Nebraska last week in which we had lost the previous 5 or something and used a punt return TD to come back in final minutes
WFT played Atlanta and had lost the previous 6 games and used a kickoff return to come back in final minutes
Both have capable defenses playing well below capability
 
That's not a typo, he just left the last bullet point blank.
Arkansas (13) at Ole Miss (17): 
UPDATE: Urban Meyer's family "upset" about grim men's evening https://t.co/rEzXAyW8MP

— Defector (@DefectorMedia) October 4, 2021
Defector always perfectly deploys "grim men's evening".
Vanderbilt at Florida (20): 
Jaguars coach Urban Meyer said he apologized to his team for being a distraction. Said he was at an event and people tried to get him on the dance floor and he should have left. Said he never should have put himself in that situation.

— Michael DiRocco (@ESPNdirocco) October 4, 2021
South Carolina at Tennessee: 
lmao dancing close to his lap pic.twitter.com/FGqY8Nh4Jm

— Katie Nolan (@katienolan) October 4, 2021
West Virginia at Baylor:
the famous "close-to-lap dance" https://t.co/PnWd3YkqV5

— ace of thebucketproblem dot com pls subscribe (@AceAnbender) October 4, 2021
Northern Illinois at Toledo:
if Urban Meyer's response is "I'm too tired and sad to be horny" honestly I think that could work

— Ryan Nanni (@celebrityhottub) October 4, 2021
Akron at Bowling Green: 
Urban Meyer's first four games at each job

3-1 2001 Bowling Green
3-1 2003 Utah
4-0 2005 Florida
4-0 2012 Ohio State

0-4 2021 Jaguars pic.twitter.com/inT1OADlLj

— Beauhemian Sports (@BeauhemianSport) October 1, 2021
Georgia Tech at Duke: 
There are levels to this Urban thing but

how do you get in trouble at your own damn restaurant

— BUM CHILLUPS AKA SPENCER HALL (@edsbs) October 5, 2021
Old Dominion at Marshall: 
The Jaguars have watched Urban Meyer flout NFL standards and norms since they turned their franchise over to him, which is the natural consequence of hiring a 57-year-old coach who for years constructed and lived by his own standards and norms. https://t.co/Ri4rcgO1Ed

— Adam Kilgore (@AdamKilgoreWP) October 5, 2021
Virginia at Louisville:
Giving Urban Meyer total control of the Jaguars was the equivalent of giving a 16-year-old who has just gotten his drivers license a Maserati. What did Jacksonville owner Shad Khan expect would happen? https://t.co/vxgATHRDDV

— Nancy Armour (@nrarmour) October 5, 2021
Georgia (2) at Auburn (18): Positive Georgia tweet.
Georgia looks terrifying, The defense at least is.

— Andrew Jones (@grandpajones87) October 2, 2021
Positive Auburn tweet.
The single best play Ive ever seen from Bo Nix. pic.twitter.com/UIs0sCDEiT

— Connor O'Gara (@cjogara) October 3, 2021
Final take: this game is cool, and I like Auburn but prolly shouldn't; might be baseless, but I'm weirdly skill skeptical of Georgia as elite. It's probably only because Clemson stumbled and ruined their strength of schedule a little bit. I'm in if they win here.
Boise State at BYU (10): 
Someone made sure Gunner Romney got a souvenir. pic.twitter.com/IMv8dkjrTn

— RedditCFB (@RedditCFB) October 2, 2021
haha
Wake Forest (19) at Syracuse: 
THREAD 1) The Urban Meyer situation in Jacksonville has reached a crisis point, especially in the locker room. One player told me, 'He has zero credibility in that stadium. He had very little to begin with.'

— Michael Silver (@MikeSilver) October 5, 2021
SMU (24) at Navy: 
2) Players were particularly put off by the fact that Meyer canceled Monday's team meeting, as he dealt with the uproar over the videos of him and a young woman getting cozy in that Ohio bar. 'He even canceled the team meeting. He was too scared,' a player said.

— Michael Silver (@MikeSilver) October 5, 2021
Florida Atlantic at UAB: 
3) Instead Meyer 'only apologized to position groups individually.' He portrayed the woman in the videos as a random person who was 'just there dancing.' Suffice it to say, his audience was highly skeptical.

— Michael Silver (@MikeSilver) October 5, 2021
Middle Tennessee at Liberty: 
4) Said one player: 'We looked at him like, WTF? Right when he left everyone started dying laughing. And he knew it.'

— Michael Silver (@MikeSilver) October 5, 2021
Florida State at North Carolina: 
5 Bottom line, said the player: 'It's bad. I don't know how he's gonna function.'

— Michael Silver (@MikeSilver) October 5, 2021
Wisconsin at Illinois: Me, if anyone says "Stop beating this Urban Meyer thing to death!"
October 2, 2021
Me, once I'm done beating this Urban Meyer thing to death.
October 2, 2021
Me, rebounding the next day to continue beating this Urban Meyer thing to death.
October 5, 2021
UConn at UMass:
Urban Meyer just trying to enjoy a peaceful night on the town. pic.twitter.com/o9eccz8Gc4

— Beercan.Brain (@BeercanBrain) October 5, 2021
Miami (OH) at Eastern Michigan:
No one:

Urban Meyer: pic.twitter.com/pFveHqc9Zt

— Penske Material (@KingFavre) October 3, 2021
Ball State at Western Michigan:
Urban Meyer co-taught a college course on leadership and character.

— Dr. Lindsey Darvin (@DrLindseyDarvin) October 4, 2021
Central Michigan at Ohio:
So there I was, having a completely non-horny dinner with my grandkids, when all of a sudden, this sultry temptress uses her evil succubus witchcraft to get me to the dance floor!

— Michigan is Good. (@ThiccStauskas) October 5, 2021
San Jose State at Colorado State: 
Ok how about this one Urban LIAR ???!?

— Michigan is Good. (@ThiccStauskas) October 5, 2021
Penn State (4) at Iowa (3): Game of the Week. But before that, we shall stunt after last Friday's party in primetime. You've all seen this stat. I do not care. Read it again:
When Fridays game started, 105 FBS players had more interceptions than Taulia Tagovailoa (1).

With 12:20 left in the fourth quarter, no FBS players have more interceptions than Taulia Tagovailoa (6).

— Jason Starrett (@starrettjason) October 2, 2021
It's not like it's Week 2, you know?
And this... this is just...
Ope, sorry, excuse me. pic.twitter.com/EAtI9dDZDv

— Leah Vann (@LVann_Sports) October 2, 2021
/chef's kiss
Ross met Hawkeye Elvis!
hey look who I found pic.twitter.com/8LruQ9FcWK

— RossWB (@RossWB) October 2, 2021
The defense did some math.
Counting interceptions. 1-2-3-4-5-6.
How can you not love this Iowa defense? #Hawkeyes pic.twitter.com/XQYCy7kXts

— Cody Hills (@ByCodyHills) October 2, 2021
Let's count even higher.
(5) Iowa forced 7 turnovers, its most takeaways in a game in the last 25 seasons. The Hawkeyes now lead FBS with 15 takeaways and 12 interceptions this season.

Iowa's 37-point win is its largest in the AP Poll era (since 1936) against a team that entered the game 4-0 or better. pic.twitter.com/iEm9OvBS0J

— ESPN Stats & Info (@ESPNStatsInfo) October 2, 2021
Sheeeesh.
Even the tweets making fun of us felt good.
Maryland just completely caught off guard tonight by Iowas base everything that its been running for decades

— Ramzy Nasrallah (@ramzy) October 2, 2021
Iowa reminds me of every opposing team in Remember the Titans

— T IGT (@itsAntWright) October 2, 2021
Even I (sort of) got what I wanted:
They finally benched Petras folks its about time sheesh

— Ali (@alisonh2006) October 2, 2021
Sidebar: though I truly believe Petras will be who does us in, I'm not sure he shouldn't be the starter (Padilla looked a lot further behind during his garbage time snaps). The recent sample size is good, with our jam band-loving signal caller coming off his best game yet. But... I need to see so much more. I'm sorry.
* * *
OK, Penn State. People are comparing it to tOSU coming to IC in '06 or some sort of game in 1985 that probably ended with a boring field goal.
/googles solely to not get slandered in the comments
OK, seems good.
But I want this game to be its own thing. And I really think it can. I'm worried about Spencer and probably always will be, but this defense is like this lightspeed spaceship, and I keep thinking "There's no way we can keep it up at this pace," and they somehow continue to outdo themselves. I am all in on the D, I am all in on Goodson, and I am all in on this team. Picking Iowa, in which we shall Go Awesome. Let's do it.
North Texas at Missouri: 
October 5, 2021
Oregon State at Washington State:
October 5, 2021
East Carolina at UCF:
Urban Meyer when he sees a drunk CoEd in a college bar pic.twitter.com/xaMf1l6sX1

— Greg Mackey (@gmackey32) October 4, 2021
UTEP at Southern Miss:
Whomever did this, show yourself pic.twitter.com/oLDrWS3A6L

— Bunkie Perkins (@BunkiePerkins) October 5, 2021
UTSA at Western Kentucky:
Humbled Urban Meyer looks like absolute shit as he apologizes for not being a family man: https://t.co/95PExqS8tq

— Defector (@DefectorMedia) October 4, 2021
TCU at Texas Tech: 
This just keeps getting worse for Urban Meyer: https://t.co/SBO0z8M4UK

— Defector (@DefectorMedia) October 5, 2021
Buffalo at Kent State: 
I hate to slow any anti-Urban Meyer momentum, but I dont think what he did was actually that bad. Have you seen his wifes Twitter account? Some might call him a hero.

— Michigan Truther (@scumbag_unit) October 5, 2021
Georgia Southern at Troy:
It's impossible to get an NFL locker room--all 53 players--to agree on anything and yet one coach got his entire team to laugh at him. That's culture.

— Kevin Clark (@bykevinclark) October 5, 2021
South Alabama at Kent State: 
If nothing else, we learned Urban Meyer drinks dark liquor. That was for sure dark liquor behavior.

— Roy Wood Jr- Ex Jedi (@roywoodjr) October 5, 2021
Wyoming at Air Force: Reaaaally shoulda saved Urban Cowboy for this one, eh?
Michigan (9) at Nebraska:
October 3, 2021
* * *
Moar Aidan Hutchinson:
Every Monday when I review the tape, #Michigan DE Aidan Hutchinson has a handful of plays where he makes the left tackle look awfully silly.

This week is no different pic.twitter.com/QATslFZcwl

— Dane Brugler (@dpbrugler) October 4, 2021
Much moar Desmond Howard:
Looks like a picture of a Heisman winner and his uncle show just showed up from a bar and "lookin' to hold $50". https://t.co/VyrvLGIWHP

— Desmond Howard (@DesmondHoward) October 2, 2021
I will be watching this game with my stepdad and his family (all Nebraska fans) after being at a bar three hours before with my Iowa buddies watching Iowa-PSU. I'm ready to walk into my parents' house like a professional wrestler if and when we hold serve in IC.
Notre Dame (14) at Virginia Tech: Eat shit, you donkeys.
LSU at Kentucky (16): 
this is neither here nor there re: the Urban Meyer s***tshow but the fact that we still call female college students co-eds is kinda funny to me

— Mina Kimes (@minakimes) October 5, 2021
Alabama (1) at Texas A&M:
Vic Fangio: Urban Meyer told me every week in the NFL is like playing Alabama. https://t.co/2mZRSkencL

— ProFootballTalk (@ProFootballTalk) September 22, 2021
Nick Saban once again is smarter than Urban Meyer in every way. pic.twitter.com/j9RoWGWSiw

— Chris V (@BloopMighty) October 5, 2021
Georgia State at UL Monroe:
Urban Meyer Still Adjusting To Speed Of NFL Cover-Ups https://t.co/vDUHaJht53 pic.twitter.com/TGQsbvoPrc

— The Onion (@TheOnion) October 5, 2021
Utah at USC:
Urban Meyer end of Jaguars tenure live odds:

Fired at end of season for performance +150

Retires due to heart issues +200

Retires due to sex addiction +370 (up from +1000)

Hired by USC +400

Retires after successful career +100000 pic.twitter.com/H5FapxffFH

— RedditCFB (@RedditCFB) October 5, 2021
New Mexico at San Diego State (25): 
Urban Meyer has to do his next press conference in a neck brace and Sugar Bowl hat

— Bunkie Perkins (@BunkiePerkins) October 5, 2021
Memphis at Tulsa:
People need to stop overreacting about Urban Meyer. He is a great coach and an honorable person!

— Logan (@Loganta10101) October 5, 2021
If you're looking for a joke, there isn't one. Included solely to keep you on your toes.
Here is the joke:
This is still hilarious lol pic.twitter.com/CnM12aUDjW

— Wolverine Corner (@WolverineCorner) October 5, 2021
UCLA at Arizona:
Doesn't at all feel like ppl are "condemning" Urban. Feels like everyone is just amused/confused/blown away by how this dude is moving like he *wants* to get fired. We're not looking at this dude like he's Satan. We're looking at him like he's George Costanza https://t.co/VELyFJkhZ9

— America Is Musty (@DragonflyJonez) October 5, 2021
New Mexico State at Nevada:
Big-time college football coaches have to be the most insulated, coddled people in America. Urban Meyer lost four NFL games and he's stumbling around like Nic Cage in Leaving Las Vegas.

— Tom Ley (@ToLey88) October 4, 2021
The Jag Bag
There will be no Jag Bag this week.
Wrapping It Up...
At a time when many are wondering when Urban Meyer will step away from the Jaguars, there's a suggestion that Meyer could be fired. https://t.co/WeKByiCQWl

— ProFootballTalk (@ProFootballTalk) October 5, 2021
Fresh news captivates, but it's the old classics which give us our true foundation.
Sure, Urban Meyer now makes $6.5 mil a year in real money, but can you even put a price on his 2012 family contract? pic.twitter.com/BGEBmJpnTy

— Bobby L. (@bobbystompy) April 13, 2015
/takes a bow
Bobby Loesch is a weekly contributor to Go Iowa Awesome. Follow him on Twitter @bobbystompy or email to bobbyloesch [at] gmail.com.