The Hybrid is a weekly Big Ten football preview, plus relevant or whimsy games from the national slate
This was one of those weeks where I'm glad I didn't write early because every single day would have been about something totally different.
Sunday: My victory lap following the Purdue drubbing. What is there to say? I cashed out on good vibes when good vibes were the highest, never believed in Petras, and got validated majorly. The prize for this validation? Feeling as fucking miserable as everyone else does. Woo, prizes.
Monday: Washington State terminated head coach Nick Rolovich for his refusal to get the COVID-19 vaccine. It's odd when nuanced shit can have such basic takes. Mine?
October 19, 2021
This should probably be my default reaction to anything not ideal that happens in college football.
Go Hawks, whatever!
Feeling invincible already.
Tuesday: Enough time had passed from the weekend where I was ready to hit the reset button and base this column around an upcoming trip to Iowa City. My favorite band, The Menzingers, are playing Gabe's on Saturday, so I was gonna drive out from Chicago with some suburbs friends and run amok on campus all weekend. Bye week be damned.
Wednesday: One of those days where all our sports anguish feels petty and wasted. I woke up to the awful news my aunt had passed.

The arrangements are on Saturday, so I will not be going to Iowa City this weekend. Still, it's amazing how interwoven sports and football have been to all of this. As it says above, she was a Bears season ticket holder. The last time I saw her, she gave me a bottle of wine from Drew Bledsoe's winery.
My dad, her brother, is driving up from Alabama and of course made a comment about trying to watch the Tide play Tennessee later on Saturday since kickoff is at 6 p.m. My stepmother, Southern belle that she is, immediately chastised him and told me to poke him in the ribs for her. Consider it done.
This is probably the part where I'm supposed to tie all of these things together, but they don't really do that. How the fuck is there a theme between four Spencer Petras interceptions, David Bell, public health, personal freedom, punk rock, and death?
There isn't, but I lean on music.
A lot of the punk/indie/emo I enjoy is loaded with self-loathing lyrics -- and this one truly is top tier. There is literally a part where he says "I'm such a fuck / I'm such a fucking piece of shit, and you hate me for it".
That's... that's the good shit.
Also love how colorful and happy the video would seem if you didn't understand English. I like my melancholy disguised.
The Hybrid
"Don't accept criticism from someone you wouldn't accept advice from."
Wednesday
Appalachian State 30, No. 14 Coastal Carolina 27: A lot of fatalist Michigan football fans (usually my exact demo!) use Appy State's success to wax sad poetic about the upset in 2007, but here's the dirty little secret: I'm glad it happened. It got Lloyd Carr out (he, not a joke, thought they were a MAC team during preparation), that team ruled and totally deserved to win, and it kind of set a bar for worst case scenario loss going forward. As they say, you're never as bad as the worst. And, zero shade to the 2007 Appalachian State team, but it's more the premise of losing to anyone in FCS. Once you do that at home, what's left?
Thursday
Tulane at SMU (21): Wait, SMU is undefeated?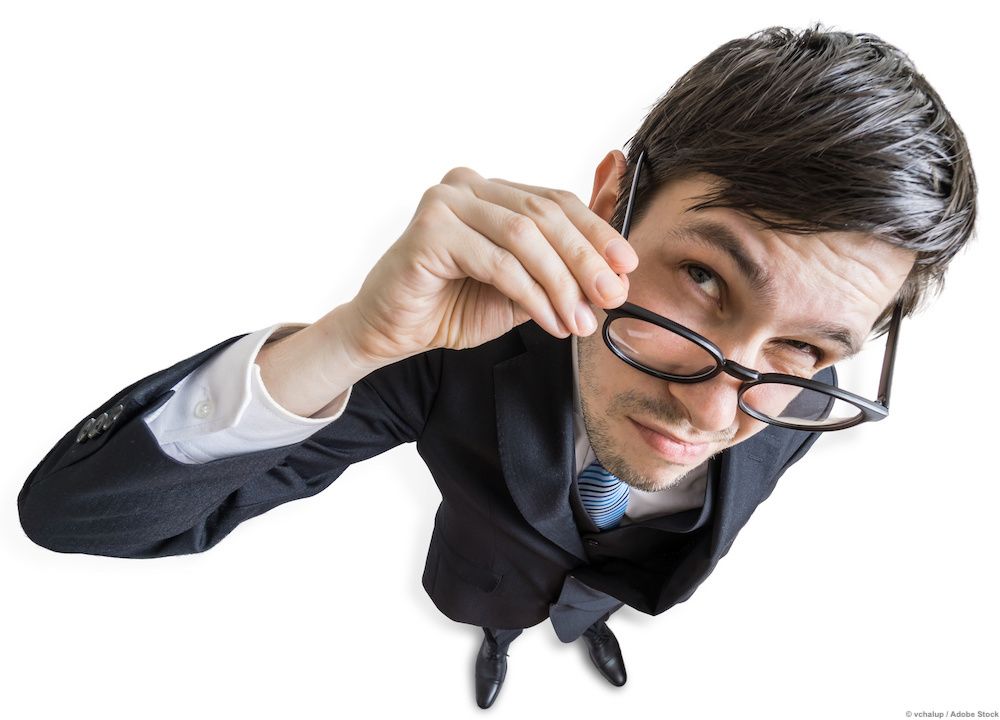 Friday Night Lights
Naperville North at Neuqua Valley: Because my alma mater's conference is so small, they have a "bowl" game to end the regular season where they pair teams based on record. So the top two teams are able to play in what is essentially a conference title game. So, uh, here we are! Undefeated regular season/DVC championship on the line. We played the Huskies last month and won 21-7. Play of the Game was our kicker/safety coming out to punt, faking it, and running for a TD.
.@DomschkePalmer races down the left sideline out of the punt formation to score the games first TD pic.twitter.com/8KIizzq75w

— Neuqua Valley Football (@NVHS_Football) September 18, 2021
So... maybe just do that again?
Saturday
Cincinnati (2) at Navy: Admit it -- they look better with that No. 2 than we ever did. Not saying it doesn't look weird. It still totally does.
Oklahoma (3) at Kansas: As a lover of all backup QB narratives, we really have not given enough time to the Spencer Rattler/Caleb Williams story. We have a preseason Heisman candidate booed by his own fans and benched for a freshman. Dave Wilson at ESPN compared it to Sam Darnold/Max Browne at USC, but isn't a better comp Tua Tagovailoa/Jalen Hurts at Alabama? Regardless, I've got my popcorn out the rest of the way.
Northwestern at Michigan (6): Michigan is in that Iowa zone where the ranking next to the name is becoming laughable. It's probably time to lose... just not yet.
Illinois at Penn State (7):
the man is 61 years old and from downstate illinois what did you people expect https://t.co/vdKjML3Oc8

— jacob (@jacobdotgov) October 20, 2021
On the subject of movies... saw the new Bond this week and ****SPOILER ALERT***
***SPOILER ALERT***
hooooooly shit, what a weird experience. It was one of those dine-in theaters, except they didn't have servers. You had to leave the theater and order food from one counter and drinks from the bar, on the totally opposite side of the theater (kinda defeats the purpose, but assuming it's pandemic-related, so fair enough). The theater had, like, the only lukewarm room temperature in the history of movie theaters. No one was wearing a mask but me. The dude to my left was manspreading like crazy (caught his elbow three times; though he eventually fell asleep, so I got some great heavy breathing during pivotal scenes). Wonderful times.
Anyway, I went for some brain off escapism with the family situation weighing heavy, only to see the movie end with Bond getting poisoned, pumped full of lead, and missile'd to fucking death while holding his daughter's favorite stuffed animal. Gotta say, bravo for that zag.
***END OF SPOILER ALERT***
***END OF SPOILER ALERT***
Wake Forest (16) at Army: Z.W. Martin likes Wake, which makes me not like Wake.
Wisconsin at Purdue (25): Take that ranking, Purdue -- you deserve it. As bad as the L was, it was pretty inspiring to watch creative coaching (Brohm, Brohm Brohm, Brohm, Brohm) and inspired ideas (a three QB platoon?!).
If you have 2 QBs you have none, but if you have 3 QBs you have fun.

— Hammer and Rails (@HammerAndRails) October 16, 2021
Plus an NBA-level "I am singlehandedly taking this game over" domination.
David Bell is Purdues best player. I know that. You know that. Kirk knows that. Phil Parker knows that. Leaving him 1-on-1 is the dumbest thing Ive ever seen. Bad offense, bad defense, bad coaching. Brutal day.

— AJ Ellingson (@AJ__Ellingson) October 16, 2021
What I'm saying is I'd much rather lose to a Purdue team like that than the boring ass Wisconsin infrastructure.
/cue the commenters saying "But Bobby, we can still do both!"
Aware. I am aware.
October 16, 2021
Oklahoma State (8) at Iowa State: On a happier note, I saw the Sky win the WNBA title this past Sunday. It ruled. We beat Phoenix, who have Diana Taurasi (kind of in late career Kobe mode where sometimes she has it, sometimes she doesn't, but shots are getting jacked up, and refs are getting cussed out) and Brittney Griner (basically '90s Shaq but with range). Chicago had Candace Parker (I'm comin' hoooome), point god Courtney Vandersloot (they call her Sloot), her wife Allie Quigley (sharpshooting goddess), and a badddd MVP.
Finals MVP Kahleah Copper now has one of the coldest pictures of all time. pic.twitter.com/QoBtVTd7N1

— Bleacher Report (@BleacherReport) October 17, 2021
Z.W. and I actually saw Sophie Cunningham outside the stadium when the series ended. Felt like a proper finality.
Sophie Cunningham went from getting stared down on the court to being out on the street in (almost) full uniform with our dumbasses. #WNBAFinals pic.twitter.com/MOtDzCQm9E

— Bobby L. (@bobbystompy) October 18, 2021
So yeah, in a season that began like this...
Made my food critic debut trying to eat all of @Candace_Parker's very daunting Portillo's order. Thank you to @KevinKaduk and @MidwayMinute for the platform. https://t.co/4ruPGjWBdN

— Bobby L. (@bobbystompy) February 26, 2021
...ended like this.

Congrats and thank you, Sky.
(Also cannot wait for Caitlin Clark to wreak absolute havoc when she's in the W.)
Oregon (10) at UCLA: Y'all ever watch the very terrible show "All-American"? Should we discuss it?
LSU at Ole Miss (12): Saw Mel Tucker as the betting favorite for the LSU job, and, um, yes please.
Clemson at Pittsburgh (23): 
I love the way Coastal Carolina plays

— Clemson Tom (@ClemsonTom) October 21, 2021
Maryland at Minnesota: How did Purdue lose to Minny? As my buddy Ryan Levy pointed out, they outgained them 448-294. 
BYU at Washington State: OK, 1) To actually keep it on football for a second... we beat David Shaw*!
Jayden de Laura to De'Zhaun Stribling for the 10 yard TD! de Laura has 3 TD passes in the first half #Wazzu pic.twitter.com/T6hftf3quM

— (@FTBVids_YT) October 17, 2021
They said it was, like, the fourth or fifth time in a row, which just doesn't seem real.
(* - after very nearly blowing it)
2) Ah, yes, two. My favorite Rolo take was from David Roth at Defector; it was actually written before he was fired. It's behind a paywall, but here's the stretch:
This is all rather shockingly nihilistic even by the standards of a shameful broader moment—not just the end of the road but the abyss into which that broken pavement tips. Every day a thousand lonely, angry people are righteously flooring it into oblivion on a sour and selfish principle that cannot and anyway feels no obligation to explain itself. It is true that this, like Kyrie Irving's deeply felt and entirely opaque martyrdom mission, reflects a choice. It is also true that, in a culture that fetishizes choice at the same time that it has removed anything like meaningful agency from virtually every aspect of daily life, and that has nurtured a wild and endless sense of constant competition just through allowing the structural degradations of the free market to supplant any more potentially ennobling experience of public life, the very idea of doing something for the benefit of anyone else almost scans as an insult.

 

"A reluctant embrace of responsibility still counts," the Seattle Times editorialized, correctly, last month. But it seems clear at this point that even that is more than Rolovich is willing to do. The choice that he has to make is in fact extremely easy. It would benefit other people and also himself in many obvious ways, and would inconvenience and harm Rolovich not at all, or not beyond enduring the humiliation of acknowledging that his own interests are broadly aligned with the rest of humanity. If he chooses to go on alone, though, he will still have company. There is always some march heading in the other direction, wailing and signifying and doing their utmost to get in the way of everyone else because they honestly, tragically, cannot think of anything better to do.
3) Trying not to rush to judgement here (wondering if he was allowed to talk to them?), but...
Pat Chun says Nick Rolovich left immediately after him and Chun met today. Does not believe he spoke to the team.

— Brenna Greene (@BrennaGreene_) October 19, 2021
4) Anyway, he's suing.
5) Fuuuuuck
Feel awful for the #WashingtonState players, some of whom have lost two teammates, gone through the COVID year, and now will go through a second coaching change. Also feel for the assistant coaches who complied, and their families. Those coaches all likely will be out of work.

— Adam Rittenberg (@ESPNRittenberg) October 19, 2021
Tennessee at Alabama (4): Godspeed on the Midwest highways, father.
* * *
Also can't get enough of the Tennessee ending last week.
Joe Milton: they (Tennessee) dont build robots, they let you be who you want to be

pic.twitter.com/cJbsL21yv0

— Michigans Armchair Quarterback (@ArmchairQB_UM) October 17, 2021
Kyrie Irving Joe Milton

Not taking
the shot

— RedditCFB (@RedditCFB) October 17, 2021
Joe Milton decided he needed to do more research before taking the final shot

— RedditCFB (@RedditCFB) October 17, 2021
Joe Milton about to be the only person to throw something INTO the stands in Knoxville

— Austin Stanley (@AustinStanley81) October 17, 2021
October 16, 2021
(Had to.)
San Diego State (22) at Air Force: I am losing the headspace to care about plucky undefeated teams.
UTSA (24) at Louisiana Tech: Well played, UTSA.
Ohio State (5) at Indiana: My coworker Brett is a man of faith and big tOSU fan. He shared this very inspiring video of Ohio State coach Kerry Coombs speaking after getting demoted. Though I am never, ever in the market of glorifying coaches, it was... definitely refreshing (video is long, but it's basically the first four minutes).
USC at Notre Dame (13): Eh, no.
Speaking of... anyone see the "Archer" finale? Thoughts on how they handled Jessica Walter stuff?
The Jag Bag
No energy for this.
Urban Meyer in London after the Jags first win pic.twitter.com/UZP0FEtiYj

— Cody Cook (@CCookNFL) October 17, 2021
Wrapping It Up...
Question starts with How happy were you with and Thibodeau interrupts with Im never happy."

— Fred Katz (@FredKatz) October 21, 2021
/throws up the peace sign, drops head down
Bobby Loesch is a weekly contributor to Go Iowa Awesome. Follow him on Twitter @bobbystompy or email to bobbyloesch [at] gmail.com.