An excerpt from my forthcoming off-Broadway Street play "Inside Zone to My Heart" debuting next Saturday in the parking lot between Slumberland Furniture and Stuff Etc.
Scene: The front parlor of Kirk Ferentz's house
--------------------
Kirk: [Dials zero. Waits for dial to rotate all the way back.]
Kirk: Hello, Operator? Please get me Mr. Patrick Fitzgerald in Evanston, Illinois.
Operator: [Off stage.] Yes, Mr. Ferentz. One moment. please.
Kirk: How are the grandkids, Betty?
Operator: Oh, they're doing swell, Kirk! I must thank you again for financing my job here. Though it does get kinda lonesome being the only human telephone operator in the entire country.
Kirk: Well, I certainly have the cheddar to afford it! [Snorts.] I just don't get kids these days with their fancy "telephone numbers" and all that hocus pocus. Too complicated for me.
Operator: Well, thanks to you, I'm helping the grandkids graduate without any student debt. You're a modern day George Bailey is what you are!
Kirk: [Blushes.] Awww shucks, Betty! Those little ankle-biters are lucky they have a keen grannie like you.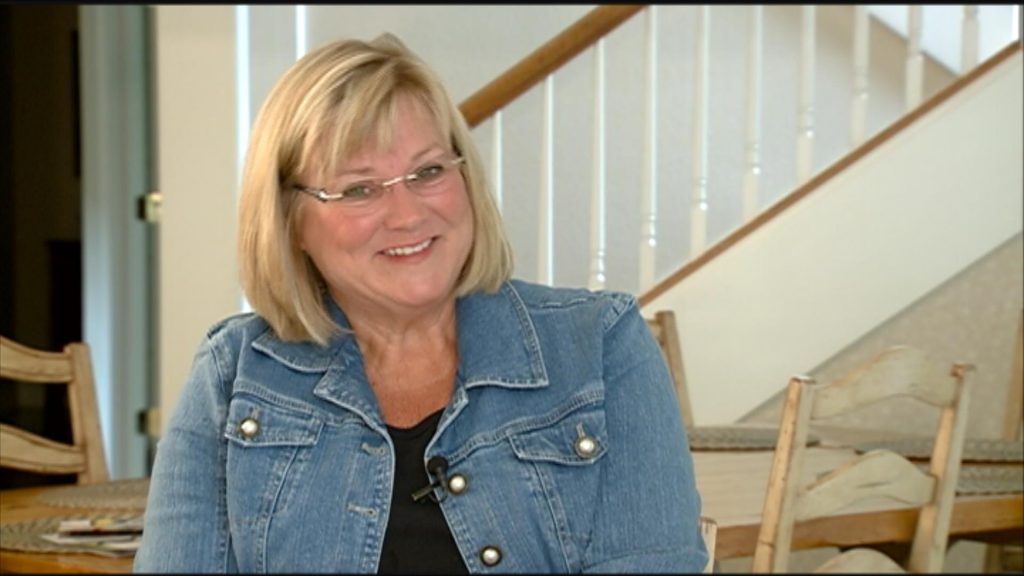 Mary: [Enters.] Kirk? Who are you talking to?
Kirk: Oh, it's Betty from the phone company.
Mary: Well, she sounds hideous!
Kirk: Don't be such a cube, Mar! It's not like we're making plans to play Backseat Bingo in my 409 or anything! Nobody razzes my berries like you, dollface!
Mary: [Looks skeptical.]
Kirk: I'm just calling Coach Fitzgerald to give him some tips for his upcoming game against Ohio State. Remember when we clobbered the Buck--
Mary: [Interrupts.] Yes, of course, Kirk. Who could possibly forget Iowa beating the pants off of Ohio State 55-24? [Exits, shaking her head.]
Kirk: [Aside, watching Mary exit.] Hubba hubba, what a classy chassis!
Fitz: [Off stage. Sounding like an asshole.] Mmyello?!
Operator: Is this Mr. Patrick Fitzgerald?
Fitz: [Smugly.] Do Millennials spend too much time staring at their phones, Snapgramming their Instachats? [Laughs at his own dumb joke.]
Operator: I ... umm ... don't follow what you're --
Fitz: [Interrupting like a total dick.] Yes, yes it's me! POUND SIGN GETTING ANNOYED!
Operator: Sir, I think you mean "hashtag." Or "octothorpe" if you want to be obscure.
Fitz: [Exploding with unnecessary rage.] WHAT IS IT?!? CAN'T YOU TELL I'M BUSY HERE ESTABLISHING THE RUN GAME?!?!?
Operator: I have Mr. Kirk Ferentz from Iowa City, Iowa on the line.
Kirk: Say there, Pat! How's tricks?
Fitz: [Sounds of objects shattering from being thrown against the wall.]
Fitz: FOR THE LAST TIME KIRK NO I WILL NOT ACCEPT THE CHARGES!!!
Kirk: Oh, come on, Pat! You know I need to save my bread for the next time Gary gets the university sued. That cat costs us a lot of dough, Daddy-O.
Fitz: CALLING COLLECT IS THE SECOND PUREST FORM OF COMMUNISM!!!
Kirk: Hey, cool it, man. I didn't mean to rattle your cage. Betty, can you please charge this call to my account?
Operator: Of course I can, Kirk! Say, I'm gonna beat feet and leave you two to your business. Later, alligator!
Kirk: You're a real peach, Betty. In a while, crocodile!
Fitz: [Aside, directed towards unknown people off stage.] CAN ANYONE TELL ME HOW THE HELL YOU HANG UP THIS STUPID THING?
Kirk: So anyway, Pat, I was thinking about your team's upcoming tilt with Ohio State. Now as you may remember, I happen to know a thing or two about beating those guys. [Snorts.]
Fitz: [Still yelling at same unknown people.] YOU KIDS WOULDN'T KNOW ANYTHING ABOUT THIS BUT ONCE UPON A TIME IF YOU GOT ANGRY DURING A PHONE CALL YOU COULD HANG UP BY SLAMMING THE RECEIVER DOWN ON THE HANDSET AND BOY DID IT FEEL GOOD WHEN YOU DID THAT!
Kirk: Now, this may sound funny coming from me, given my general attitude towards alternate uniforms, but I think your team should strongly consider wearing those gothic style uniforms you have for the Ohio State game.
Fitz: [Loud touch tone sound.] DAMMIT THAT'S NOT IT!
Kirk: I couldn't explain it if I tried, but the colors black and gold really seem to be Buckeye kryptonite lately. Especially on the road against a team from our division.
Fitz: [Another loud touch tone sound.] FFFFFFFFFFFFFUUUUUUUUUUUUUUUUU
Kirk: That's all I wanted to say, Pat, so thanks for your time. Sounds like you're having some trouble over there. I'm no expert on these technological whatchamacallits, but Brian tells me you should look for the little red thingy on your gizmo that looks like one of those new-fangled 1970s telephone receivers, and then just tap that with your--
Fitz: [Interrupting again, now in an eerily calm voice.] Listen, old man. I don't need any help from you. I'M PAT FREAKIN' FITZGERALD!!! I've beaten your team three years in a row!
Kirk: [Chuckles.] Well, good for you. Enjoy that while it lasts. I'll see you in a few weeks.
Fitz: And another thing, Ferentz--
Kirk: [Hangs up phone.]
Kirk: [To audience] That sure is satisfying. You kids don't know what you're missing!