Fryser Soze
MEMBER SINCE August 01, 2016
Recent Activity
"You Bracket You Bye It" is too good how is this not already being used elsewhere?
After watching last night's basketball game, I just realized that Alex Marinelli is Purdue's Evan Boudreaux just with a shaved head.
This is the extent of my vast wrestling knowledge. Geaux Hawks.
There are many factors to compare and contrast about Purdue basketball.
Huh. I guess I always kinda liked Pat Chambers, and thought he seemed like an OK dude.
A 2-3 finish would seem to be the general consensus, so anything better than that would be pretty special IMHO given the injury circumstances.
Heading into the BTT with no more injuries and a healthy CJ is probably more important than anything else right now. Not gonna go anywhere in March without CJ on the court would be my guess.
Oturu was never making both of those free throws. He missed his first 2 free throws of the game, and once he was on the line with the game hanging in the balance it was a lock for Iowa.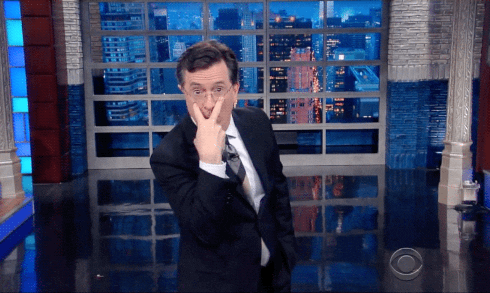 We've all been scarred by past February swoons. And it's likely that this team finishes the last 11 games 5-6, the B1G is just a fucking buzzsaw this year.
So would a 5-6 finish be a "swoon"? I'm not sure I feel that way, though I guess it depends where the wins and losses come.
I know this - if this team gets to 12 wins or more in the conference this year, we should all be tickled and look forward to both the B1G and NCAA tourneys!
AJ is never moving to right tackle, FYI. Articles and coaches comments dating back 2 years now have firmly established that his footwork or right punch do not translate to flipping to the other side.
Alaric is starting LT, LG at worst.
So if Cronk rehabs and ends up a starter, he will either work in at RT or LG. And a line that goes Jackson (senior), Kallenberger (junior), Linderbaum (sophomore), Schott (junior), Cronk (senior) would be beastly.
Looking forward to the impending announcement that LSU defensive end Jamarcus Drank has grad transferred to Iowa as well!
Punching it into the endzone. We all saw it in the close losses and even in the wins - the inability to move the ball once inside the 20 has to be the number one reason for Ferentz frustrations. Which is why watching them successfully attempt 3 QB sneaks in a row against USC was so fucking cathartic.
Improve redzone offense (red zone playcalling) and this is a different team and story.
Thank your preferred deity for the almighty Keith Duncan.
The best 2020 recruit is still on the board for me to pick - AJ Epenesa! Folks - I may be a crazy bastard but I think he stays 1 more year!
As for this class, it's gotta be Deuce. He's the glue for this team. If he lives up to the hype, watch out!
I've read these all before and will read these all again a few more times. I do want to hear this Las Vegas story of Vint's in another 20 years when the embellishments have grown even more hair!
Took the fam to San Diego last year, and I can vouch for:
Modern Times Brewing
Stone Brewing
Breakfast Republic - outstandingly decadent pancake selections
San Diego Zoo - don't listen to them, you can absolutely see damn near all of it in 1 day, and bring in your own food
City Tacos
Woody's Breakfast and Burgers - breakfast on the beach while you watch the surfers!
The views at Torrey Pines as the sun sets.
Where is the link to the CaringBridge site so we can buy Luka a fucking mouthguard?
I do not have BTN+(plus), and yet I watched the entirety of the game, recorded it to my DVR, the whole enchilada. Maybe it was a BTN+ free preview Monday! ;)
Oh. My. God.
You are living, breathing salt in an Iowa fans' wounds! Especially in the year of our lord 2019. De Paul? (93-78) Michigan? (beatdown TBD). And still Wazzu I am assuming (Cougar basketball OMG why???)
I love it. From November until early March ne'er a week goes by where at least one of your quadrangle of fandom suffers a heartbreaking loss, making it impossible for you to go to bed happy. Why do you do this to yourself?
Don't want it to end, Bobby! You wanna try a coupla Hybrid posts for basketball season? Starting with maybe Friday night?!?
I am very interested in how this Nico vs Nico matchup is gonna go down.
And regarding the helmets, yes, the Blackout helmet from 55-24 is the reigning and undefeated champ. But I would like to see the camouflage Tigerhwak come back another time. That looked cool on black.
I tell you what - I'm gonna fucking miss Stanley. He gets amped up and overthrows a guy, yes, but I'm gonna miss those plays where he swats away a defender and throws a bullet to a WR deep downfield.
I wanna say he's going to be a pretty good pro (better than Mitchel Trubisky, though is that saying much), but I worry that he doesn't have enough swagger. He's so goddamned nice! NFL QBs nowadays have a cockiness that I'm not sure Stanley can muster.
Then again, I'm not in that huddle, and maybe he has plenty of swagger. If I were him, I'd get 55-24 tattoed on my dick.
3 weeks in a row with the same starting O-line. I'd love to think that is positive news, but then I remember I've seen the rushing "attack" the last few weeks.
Wow. What a story, what a family. Thank you for posting it.
Kirby's mom was dating "Sonny" Smart at the time, and not knowing whom the real father was combined Kirk's and Sonny's names into the portmanteau of "Kirk" and "Sonny"....
....KIRbY
(the "b" is for the 3rd potential father, Bobby Bowden. It's a long story...)
Hurt they say. I know it was mentioned he was injured in the broadcast of the Wiscy game, but nobody seems to have stated what exactly the injury is.
Thanks to you both for saying this (and backing up with the fucking facts).
Minnesota figured out in the 2nd half what most of the Big Ten has been doing - exploit our somehow still not very competent pass protection. I expect Illinois will find way more success in Iowa's backfield than we would like, as well.