houksyndrome
Contributor
MEMBER SINCE September 27, 2016
Recent Activity
I guess that picture of Baer was taken after he took that elbow against Northwestern.
MG has 50 double doubles in her last 56 games. Can we clone her or something?
I honestly think Fran just tries a few things out early in the game and then just sticks with whatever is working the best. I feel like most teams have athletic advantages against us so the variability in man/zone effectiveness isn't due to something as simple as pure athletic mismatches. One thing that I once heard Dr. Tom say in an interview is that he became convinced to play a lot of zone after noticing that most teams did not have good zone offenses. I almost wonder if something like that could be part of the explanation for why some teams have so much success against our zone while others don't - variability in how certain teams attack zone defenses, in general.
Also, despite their impressive athleticism, Northwestern does not have particularly strong ball handlers. I think this is why our press was so effective against them.
I hear you. Frankly, when I look at their personnel, I feel like they have been playing a bit over their heads. I'm just not sold on their offensive firepower.
Lots of close games coming up. Gotta keep winning them.
Northwestern is actually a pretty athletic team, though. All five of their starters have good size, strength and quickness. What Northwestern doesn't have, ironically, is a PG that can exploit our press.
That's one thing I'm noticing here. Nothing seems to work consistently. On most nights, we have something that works defensively. However, before we find that thing that works, we sample several other defenses that get completely torched.
Ahhhh the 2005-2006 season of Hawkeye sports. It was my first year of graduate school in San Francisco. Watching the Hawks out there was kind of tricky since I didn't have cable (poor grad student), didn't have a car and there was only one bar within walking distance that regularly showed Iowa games. It was a place called The Elixir and on Saturday morning it usually consisted of a hungover bartender and a single patron, yours truly, going apoplectic at the TV.
You see, the Hawks didn't usually fare too well when I watched them that year. I watched the OSU, Michigan, Northwestern and Minnesota football games at the Elixir that year. You might say "what about the MInnesota game? We won that one." Well. Yes we did. But when I arrived at the Elixir we were already up 35-0. We actually got outscored by Minnesota once I got there. Come to think of it, Iowa was up 10-0 or 14-0 on Michigan too when I arrived at the Elixir during that game.
Fast forward to March, 2006. My sister was visiting and the NCAA tournament was on. Iowa was playing but the game wasn't on CBS so I couldn't watch it at home. Guess what bar was carrying the game. Hint: it was the Elixir.
By this point I was aware of the jinx and was very hesitant to go but I looked at the score, saw the Hawks had a big lead and figured I'd catch the last couple minutes. My sister and I arrived with one minute left and you all know what happened next.
IT WAS ALL MY FAULT!
Yep! The fact that Fran draws up some great plays in the huddle makes it all the more frustrating when he doesn't call timeouts. I love that inbounds play he runs against full court press where one of our players runs out of bounds, receives a pass, and then the original passer immediately runs in bounds. I first saw us run it against an uber athletic Florida State team a few years ago and it's worked like a charm ever since.
I'm a "watch until the buzzer" type of fan, too. But it's because I'm cheap so if I've paid a bunch of money for tickets, I'm going to watch every second of the game.
It sounded pretty loud on TV. You and the other people there did a nice job of making noise when we started to get momentum in the last minute.
Northwestern isn't that bad of a team. Their defense, and overall size/athleticism, is quite good. They are a very poor shooting team most nights. They weren't tonight, though. We must have missed ten point blank shots tonight, they had one of their best shooting games of the year, and we still got it done.
I think a 10-10 record in the B10 this year, with our out of conference record, would get it done (although it would be a #7-9 seed). I'm much less confident about a 9-11 record.
I think the 46-1 takedown count is the craziest part of the whole thing, even more than the final score.
Also, how about that up and under pump fake that he gave to IU's post player? He faked that dude out of his jock.
I know that Cook's perimeter game is a work in progress (putting it mildly), but the man has skills in the post. He can make hook shots with either hand, with decent range, and he can make them off of either two feet or one foot. He has drop step moves, he has spin moves, again going either direction. He can pump fake. He can string multiple moves together. The man is a beast in the post. As a fellow (albeit much worse) post player, I LOVE watching Cook play the game and will miss him when he's gone.
You are exactly correct on all points.
You make a good point. The only ways to get Pemsl and Nunge minutes are to either play them at the SF spot, which would be a disaster, or to give them minutes at the expense of Garza, Cook and Kriener. I think Garza, Cook and Kriener are all better than Pemsl and Nunge. Kriener is the only one for whom it's debatable and he has shown dramatic improvement this year. Pemsl might be better at defending stretch 4s than Kriener, but Kriener is taller, longer and has a better outside shot. Pemsl was very effective offensively in the post as a freshman but that went away last year as defenses adjusted to take away his left hand. Kriener has decent post moves and has provided significant offense in several games. Nunge is a good outside shooter but Kriener is a lot more physical and a better post player both offensively and defensively.
With Pemsl and Nunge back in the mix, my fear is that Fran would cut Cook and Garza's minutes to accommodate them and that would hurt our chances of winning unless he only did it in blowouts etc.
I think the reason Fran plays too many guys is because he wants to reward their hard work. If he has a player that has put in the work and is good enough to be on a Big Ten roster then he tries to find that guy some minutes. The end result is all of the bizarre lineup combinations, guys not getting into as good of rhythms, guys playing out of position etc. But I think he does it because he feels like he owes it to the players. I doubt that he actually thinks that playing so many guys helps us win basketball games.
jNW is a good defensive team with solid all around athleticism. They can make an offense look bad. Our offense has been on fire lately, though. Get Pardon into foul trouble and feast on their backups.
We'd have the best offense in the country, I think. If the defense could somehow get into, say, the top 50, I think we'd have a final four caliber team with that offense.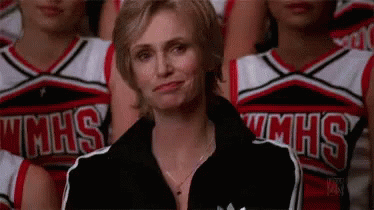 Exactly! On a related note, we do a very good job of getting the ball to our hot shooters. We don't have people on this team who are just going to put up their 10+ shots, no matter what. Moss and Garza were cold today, so they took 8 shots combined. Bohannon and Cook were hot, so they took 30 shots combined. Good scorers aren't always unselfish but the ones we have on this team are.
Sag off Langford and try to get him to take a bunch of threes. Their other perimeter players all look like respectable outside shooters so the key is to get Langford to shoot from outside but not the other guys. Attack their bigs and get them into foul trouble. Don't turn the ball over.
I had a coach like that too. :)