rosko-p
---
La Crosse, Wisconsin (via Ariverrunsthroughstinktown)
MEMBER SINCE August 02, 2016
Favorites
SPORTS MOMENT: Dunno; maybe McIlravy v. Abas, 1993. Maybe Tate-Holloway? We had to leave for the airport in the third quarter but on the way we heard radio broadcast. Someone else in traffic was celebrating with us.

NFL TEAM: Bears
NBA TEAM: Bulls
MLB TEAM: Cubs
Recent Activity
Cook might end up swinging 'bows before they get to fifteen.
My two favorite: I was a kid, probably 10 or so, and for some reason on the field during warm-ups behind the north endzone. I grabbed a loose ball and threw it back to someone expect my spiral was not so tight that day. Instead I hit Richard Bass, #23, in the leg and almost made him trip and fall.
The other was when we exposed my future brother-in-law, native Honduran, to el futbol real. This was the '07 MSU double overtime game. He is a Hawk for life now, lol.
Worst game: a loss when we hosted Indiana with Randle El. But it was something else to watch that kid play.
I have never gone and had a bad time.
Maybe it's a you problem? He's a kid.
When Obi is an old man he can always tell his grandkids how he dunked on Opi.
Whoever is running that simulation is giving the finger to Iowa. I just rewatched the dual; Skatzka did nothing but shoot from 5 feet out until he got pinned.
Nothing is better than a pubescent boy cheering a dunk at a small town gym.
That poor kid starting calling himself Co-burn in, let's just say second grade when other boys learned to say cock.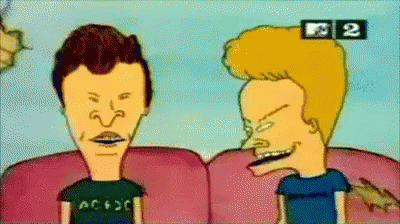 Cockburn.
Imagine if he had a whistle around his neck. Now he is your HS basketball coach. He tends to throw things when he is teaching junior high math.
I believe you but also I don't. Kreiner.
One thing that's interesting about this game is that I'm 42 and each team has a player that looks like he could be my Dad.
It is good to know that kickoff is at 8 a.m. Central.
The combine is currently rehabbing and might return next season.
I have a theory about Wieksamp. Unlike scientific theories it is something I just made up at my keyboard because state officials are outside my office door complaining about the landlord and I can't any work done. Here goes: Wieskamp is supposedly 6'6" or 6'7" but in the huddle he is eye to eye with Garza and Kreiner. His body is long and drawn out. Point being I wonder if he has had a growth spurt that's burning all his calories. He is a true sophmore and he looks like a 15 year old with a lot of physical maturation in his near future.
Self-editing is the best kind.
Clearly they are appealing to the lowest common denominator.
Oh damn. Epic takedown (pun-ishing maybe). Be mad but don't ignore these qualifiers: 1. I don't know anything. 2. "It's a bad look," is actually an acknowledgement that any negativity is perceptual only. 3. Pickin' nits, go Hawks.
Great season. Don't know anything at all but it is a bad look with the coach's kid getting the nod over a senior in his last home meet with the win already guaranteed. Pickin' nits. Go Hawks.
Yep. Or carry weird grievances for a decade or a few.
Nah. I meant what I said. See a therapist.
Evelyn is really good player when he's into the game and confident.
Plus he's a good guy. Complain all we want about the ups and downs of the football and basketball programs but Ferentz and McCaffery have always been class acts off the field and have found a bunch of good players that happen to be great kids.
According to my autistic kiddo the Peacock Rex is an underrated dinosaur.
"LeVar Woods flew to Australia to recruit him..."
"Hear me out coach. You know who kicks balls, lots of them? Australian football players. Yeah. One kid lives right on the beach. Soccer is huge in Brazil. Those young men can really kick. Funny thing is it's also a great place to visit and have some of the best beaches and most beautiful women in the world. Same with France, Spain, hell pretty much everywhere. It would be incompetent of me to not search high and low for the best future Hawkeye punters and kickers. So just run it all as an expense?"