WaterlooChazz
---
MEMBER SINCE August 01, 2016
UNI grad. Waterloo resident. Tavernhok til I die.
Recent Activity
Please don't say "getting very deep" and "gnashing teeth" when we are talking about Pierce.
Is it just "hard-working-little-John," or "infallible John" ?
Either way, I chose Haluska.
I sorta wondered this, too.
From the things I have heard about him in high school, and heard/seen at Iowa, I am hoping he just feels a change of scenery will allow him to focus on class and basketball, and not what people are saying about him or any baggage he might have.
"...they used to hang enormous flags of each Big Ten team from the arches in the concourse, which I thought was neat at the time."
Yep, I agree. I miss that.
I liked James Moses a lot, too.
I think Iowa used to play some summer or early fall games at high schools in Iowa.
I seem to remember Moses having a very nice game, maybe at East High in Waterloo. Then, we got the free packet of cards of each player, and I got him and Wade Lookingbill, and Rodell Davis to autograph theirs. I might have got Earl to, as well.
I think I have been to about 150 Iowa football games (most home, maybe ten are road or bowl games).
I can picture some of it, but eventually my brain says "if you want to put more info in, some of this older shit has to go." Which I think is what may have happened to most of this CMU game.
The size differences give me some trouble here,
but I went McCabe, Oliver, Baer just because all of them make me smile (I don't really have anything against Boyd, Pemsl, or Cartwright).
Mostly, I think it would be fun to watch this whole tournament.
Boyd better make every one of his shots, because Baer isn't letting him get any rebounds/second chances.
A lot of people go to college for 13 years.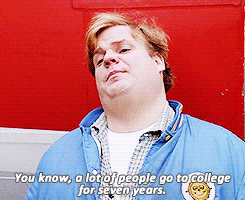 I wear some of these weather games as a badge of honor,
and will probably do so until I have a significant health problem, and then I'll wish I had not been such a dummy.
My gut says Oliver would win.
But, I just ate some McDonalds, so my gut probably can not be trusted.
It was pure something. And not pure analysis.
Baer, too. Need a good PG. Maybe Horner or Oliver.
The guy has been gone from Iowa for 10 seasons. And he didn't really have a nasty scandal like Alford did with P. Pierce.
I just feel that at some point, we can stop making pot-shots about him. He may have taken a job for which he couldn't live up to the expectations, but I think we get a bit too nasty toward him at times.
"...he (Lick) likely would have stunted all of their offensive abilities with his "Butler Way" and spent the extra couple years in the full downward-dog position of surrender and humiliation on the sideline during games."
First: probably 1994 vs CMU (Iowa won, 55 to 21). I don't remember a lot except it was Hayden Fry killin' it. I think Ryan Driscoll was starting QB, and Sed Shaw was, as always, a beast.

Last: Illinois, 2019 (Iowa won, 19 to 10). Last home game of last year. Glad we won.

Best: Probably vs OSU, 55 to 24. That 2008 PSU game was great, so was 2016 Michigan. But, thrashing OSU and looking good while doing it, that's special.
Worst: Probably 2000 WMU, but that NDSU loss in 2016 is also not fun. My expectations were too high in 2000, maybe I was forced to realize, after losing to WMU, that we were probably not likely to win many B10 games that year.
I think the UNI coach's TV shows usually ran on KWWL channel 7 straight outta Waterloo.
Particularly if it was the KWWL sports guy in a chair, and the UNI coach on a couch. Probably between two ferns.
If you felt this way about Lick, you should be glad it fell apart.
Do you also pump your fist and say "YES" when driving past car accidents?
I went with Kriener, Toussaint, Tucker.
I would like to pick Brunner and Tate, but I think quickness will help JT and Tucker in those match-ups.
I think Kriener's shooting would help him too.
I am with KF's Notecard on this.
Not much love for Moss. I don't really wish him ill, but I certainly root for Iowa over him and KU.
Jok was the only match-up that did not give me conflicting notions.
Being born and bread in Waterloo, I should vote for Hendo, but I really like Cole. I went with Hendo, I think his quickness would serve him, although Cole has to be about a head taller.
Moss vs Thompson? Two dudes that transferred out? Should be Moss that wins, but if he isn't shooting well, who knows what could happen.
You can foul out of a one-on-one game?
What country club were you playing hoops at?
Woodbury was a very good offensive player in the Prime Time League.
I think he even hit some mid-range fall-away shots.
Would be weird to see him or Erik with no guard passing them the ball.
They are both lucky that Wade Lookingbill isn't eligible. That dude is a bad motherf***er.
Yeah. At first, I thought a quick guard that is a good shooter of 3s, would win this.
But, a big man might be able to block a lot of shots and can back a small defender down.
Kinda bummed that we don't have the 90s guys, like Acie Earl, Street, James Winters, Kingsbury, Woolridge.